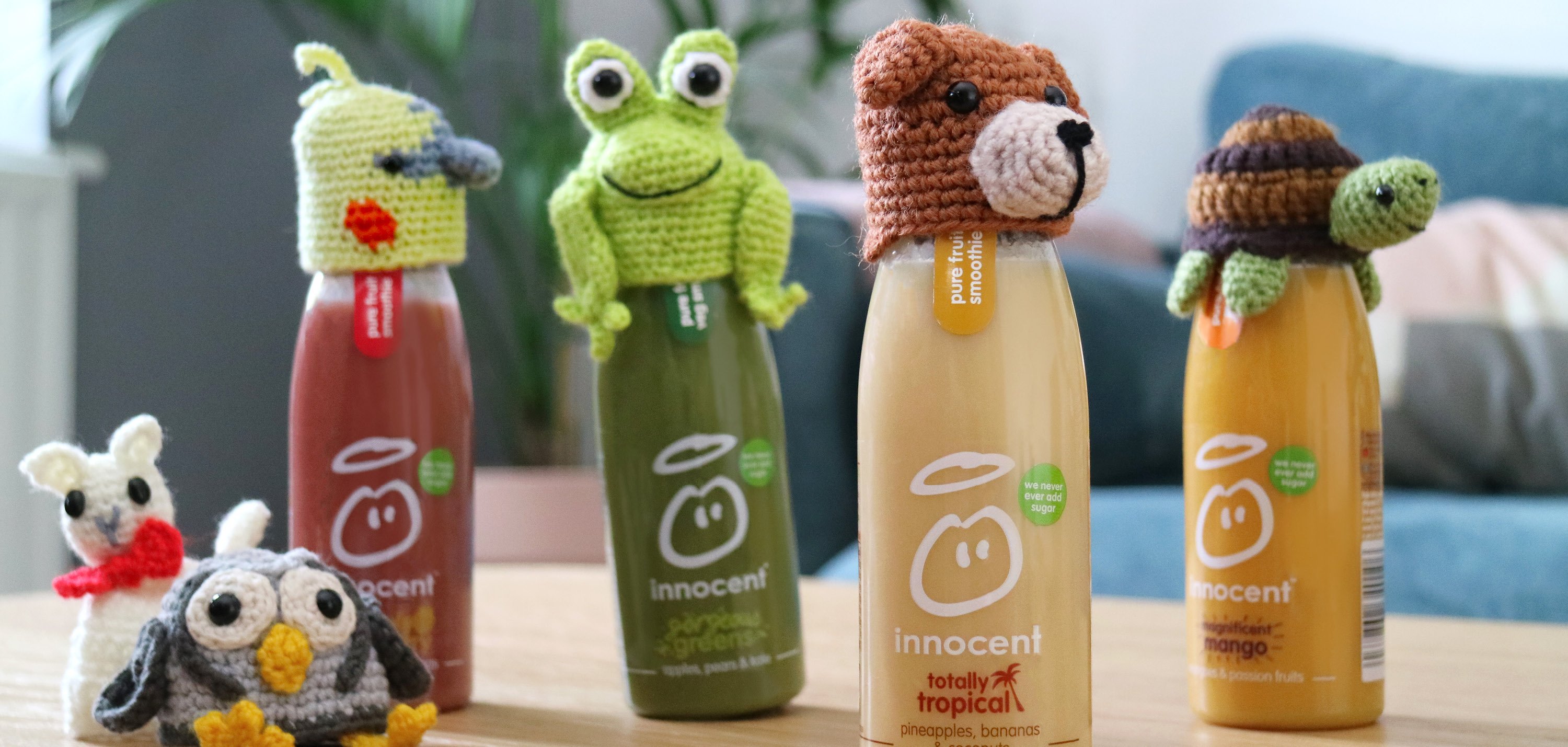 There is still time to get involved.
Please send your lovely little hats to us by the end of September 2021.
A big Thank You to our legendary knitters once again for their amazing support!
How you can get involved
Raise money for Age UK Essex by getting involved with Age UK and innocent's Big Knit campaign.
Whether you're new to casting on or already know your garter from your stocking stitch, it's easy to be involved.
You can make a difference by knitting some mini hats to help raise vital funds for the work we carry out.
Take a look at the fabulous patterns available
Download the Knit a Rainbow pattern
Download the Sir Hopsalot pattern
Download the Cherry on Top pattern
Download the Shake yo' PomPom pattern
Download the Fantastic Fox Hat pattern
Download the Really Flashy Bird pattern
How it works
Innocent have worked with Age UK to run The Big Knit for a number of years. Each year knitters across the country knit all kinds of weird and wonderful creations that then adorn the Innocent Smoothie bottles found on our shelves in supermarkets each Autumn and Winter.
For every hat that is knitted and sent to our office we get 25p as a branch. That amounted to £4,500 in 2019! So not only is it a great fundraiser but it's fun, sociable, creative and raises awareness of what we do at Age UK Essex.

What to do now?
1. Be prepared
Get yourself some needles, wool and your favourite chair (train carriages and cafes also work well) and get knitting! Follow the link above to see the Big Knit patterns
2. Send us your hats
Package up your lovely hats and get them to us throughout the year to help us reach our target of 10,000 hats.
Please ring our Fundraising Team on 01245 207065 to arrange delivery.
Show everyone how great your hats are by posting pictures of them on social media using #BigKnit and @ageukessex.
What happens next?
Look out for the hats on smoothie bottles in shops from Autumn 2021.