At Age UK Essex we rely on your kind generosity to help us provide our Befriending and Information and Advice services. We receive limited funding to run our day-to-day services and with the pressures on our health and social care system growing, more and more vulnerable, older people are in need of help and are turning to us for support.
Get involved - raise money.
Whether you're fundraising on your own, with friends, family, as part of a group or as a business, our fundraising team can offer lots of advice and support to help you meet your target and are here to make sure you stay safe and have lots of fun!
With 1 in 5 of us now expected to celebrate our 100th birthday, we need your help now more than ever to continue to provide life changing help and support to older people in Essex.
Get in contact
Our Fundraising Team are always keen to help with any fundraising ideas you might have and are on hand to help in anyway they can. Email us or call on 01245 207065.
3 simple steps to helping raise funds for Age UK Essex
Take a look at some of our the fundraising ideas and choose something that suits your lifestyle, organisation or ambitious drive! Once you've decided how you'll raise the money, give yourself a target to work towards and tell the world.

Make your fundraising as successful as it can be by planning, organising and doing lots of promotion. We have plenty of tips to get your fundraiser the attention it deserves to have you rake it in!

The work we do is not possible without your hard-earned fundraising. There are many ways to collect and return your funds, just check out the returning your money section in this booklet.
Help us change lives
With an aging population the demand for our services is growing and we need your support now more than ever. Please help us be there for everyone who needs us.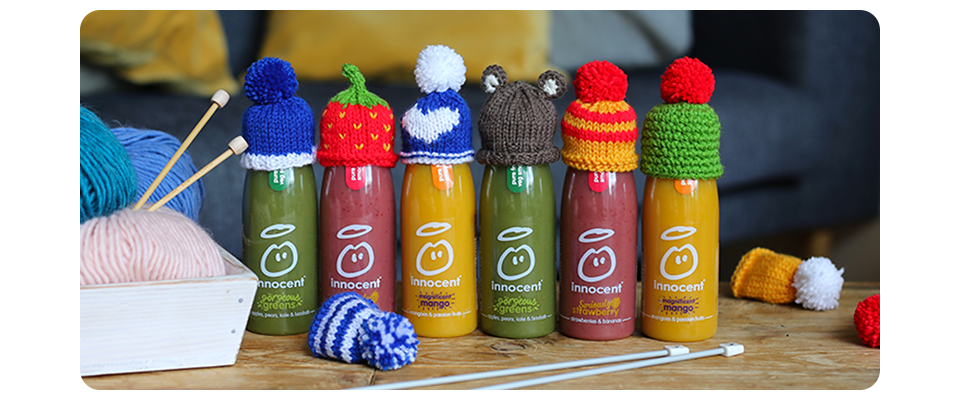 Raise money for Age UK Essex by getting involved with Age UK and innocent's Big Knit campaign.