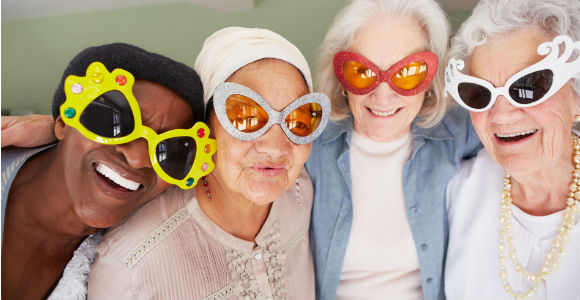 Microvolunteers help us with small, easy-to-do tasks that make a big difference to our charity.
Volunteer your way with Age UK Essex's microvolunteering opportunities; quick, easy-to-manage actions that, small as they might seem, are still incredibly valuable.
Microvolunteering is great for busy people who want to volunteer on their own terms without making a regular commitment. Some tasks, like sharing a post on Facebook, only take a few minutes and you can do them from your sofa at home. Others, like joining our cheer squad, mean giving a few hours a year at a fundraising event near you.
However you want to help out, the best thing about microvolunteering is you choose what you do and when.
Get involved
There are lots of ways you can help as a microvolunteer. Take a look at the information below and get in touch with us if you spot something you're interested in.
We update these pages regularly so if you can't spot something to fit your schedule now, please come back soon.
Volunteer at home
Digital Champion

Always logged on to Twitter or Facebook? Great at spotting a trending story? Help us reach more people by talking about our work and sharing our posts.

Blog writers

If you have a way with words, know how to get people talking and feel passionate about the lives of older people, we need you to write for our blog.

Charity shopper

Do you shop online? Then you you can raise donations for us when you shop at no cost to you! Simply sign up to Easyfundraising and select Age UK Essex - it's that easy.
Volunteer in your community
Charity champion

Whether you bake cakes for colleagues, organise a knit and natter or take on a challenge help us raise some money to support older people in your community.