Our expert team are on hand to offer free and impartial help and advice on a range of issues that affect older people.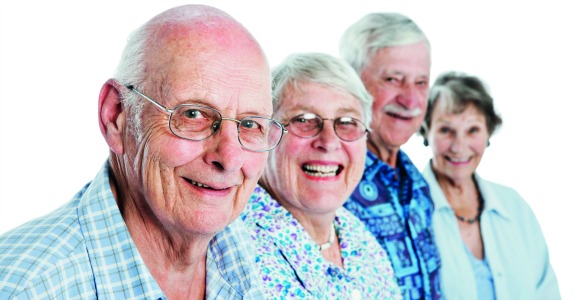 "I can't think what I would have done without you. I never expected such wonderful support and kindness."
Information and Advice client
Call us today on 01245 346 106
Our locally funded free Information and Advice service is available 10 am to 3 pm. Please note: the service is closed on Wednesdays, over the weekend and on bank holidays. If the service is receiving a high level of calls or closed, you will be given the option to speak to our partners at Age UK National.
The Age UK Essex Information and Advice service is a free, impartial and confidential advice service for anyone aged 50 or over, their friends, family, professionals and carers.
How we can help you
Our Information and Advice Service makes asking for help easy. Our team of professional advisors are only a phone call away and are fully trained to offer help and advice on a huge range of issues that affect older people.
Our advisors can help you confidently navigate some of the most difficult questions and situations that arise in later life and are experts in giving you the support you need. Some of the most common concerns we're asked for help with include;
Benefits Our team can offer assistance and advice on many aspects of welfare benefits including support to help you claim benefits, benefit checks to ensure you are claiming what you are entitled to and information about how to appeal against decisions regarding benefits.
Housing We can provide you with details on housing options, possible adaptations to help you remain in your home and how to get help with heating costs.
Social care Speak to us if you need to know what statutory and non-statutory social care services are available and their eligibility criteria or if you need help gaining access to social care services and equipment. We can also offer advice on payments for care and support at home or residential care.
Legal Our advisors can provide information about making a will, dealing with an estate or arranging for others to make financial and welfare decisions on your behalf.
Bereavement As well as offering emotional support by putting you in touch with local bereavement groups, our team also offer practical advice like help with benefits and money and who to contact after someone has died.
Local services We have extensive knowledge of local services like clubs and groups and community transport that can help you stay independent, as well as leisure activities to keep body and mind active.
If the issue you need help with is not listed above, please don't worry. Our team have a wealth of knowledge and experience to help get access the information and advice you need.
A service you can trust
We're proud to have achieved Age UK Information and Advice Quality Standard mark, and the Advice Quality Standard (AQS), demonstrating that our service meets recognised Advice Sector standards of practice and that the information and advice we give is of a high standard of quality and accurate.
Find out more about Information and Advice
Benefits calculator

Even if you think you're getting all the benefits you're entitled to, it doesn't hurt to check. You could discover you may be eligible for additional support.

Attendance allowance

You may be able to claim Attendance Allowance if your ability to look after your own personal care is affected by physical or mental illness or disability.
Free booklets and online information
Age UK produces free information guides and factsheets on a wide range of topics, including home adaptations, dementia, and advice for carers. You can find a complete list of guides and factsheets on the Age UK national website.

If you prefer to read information online, the Age UK national website has information and advice on many topics, including how to find a care home, how to avoid scams, and Power of Attorney.
Related pages
We can support older people who want to stay in their own home but need a little help around the house.

Our professional trimmers travel across Essex to help older people look after their toenails.

We offer friendship and support for anyone who feels lonely or needs help to rebuild their confidence.