Are you lonely? Or do you know someone that could benefit from our Befriending Service?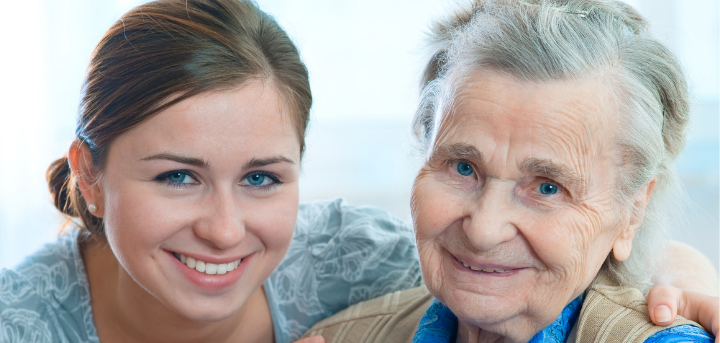 "I feel like we've been through so much together. Her visit is the highlight of my week"
Befriending client
Call us today on 01268 525 353 or 01708 866 684 if you live in Thurrock
Lines are open Monday to Friday from 9.30am to 4pm
How we can help you
We spend our entire lives building friendships. They are our support network and make us who we are. However, as we get older we may find it difficult to get out and about, we may have lost touch with our friends and relatives and we may find ourselves feeling lonely.
This is where the Age UK Essex Telephone Befriending Service can step in! If you are over 60 and feeling lonely we can offer you friendship through one of our volunteers.
We will carefully match you to one of our Telephone Befriending Volunteers who will call once a week. Just like a true friend, our volunteers will take time to listen to you and have a friendly chat. The aim of the service is to reduce social isolation and to help make life
more fulfilling.
Age UK Essex offers this service free of charge.
Countywide Befriending

Service -

Home or Telephone

Our Countywide Befriending Service offers companionship through a weekly home visit or phone call. It's the perfect opportunity to relax in your own home and have a good catch up over a cup of tea with one of our screened and trained volunteer befrienders.
Befriending Service in Thurrock
The Age UK Essex Thurrock Befriending Service helps people over 60 who are feeling lonely and in need of companionship and friendship. You will be matched with one of our local Befriending volunteers, who will visit you once a week at home for a friendly chat.
We offer a range of Befriending services in Thurrock, including:
Telephone Befriending
Home Befriending (a visit within the home)
Active Befriending (accompanied activity where possible outside the home)
For more information please call: 01708 866 684.
This service is funded by Thurrock Council.
A service you can trust
Our befriending team is made up of specially trained volunteers and we try to match people with similar interests so there's always something to talk about. Our volunteers are supported by dedicated members of Age UK Essex staff who specialise in providing befriending services.
Our Befriending coordinator will arrange a referral call to discuss your needs and explain the service. Together you will look at the different befriending options that might be available to find one that suits you. Once you have decided on a service, we will match you with one of our dedicated Befriending volunteers.
How do I access this service
Our Befriending Service is available free of charge to people over the age of 60 who are living with the effects of loneliness or social isolation.
You can refer yourself to the service or you may be referred to us by a friend, relative or carer, a health or social care professional, or a member of staff from a voluntary agency who knows you.
Read some of our beneficiaries stories
Mrs W's story

"My befriender Jane has been visiting me since 2005. I feel like we've been through so much together. Her visit is the highlight of my week and I think, even though she's incredibly busy and works full time in London, her visit is an important part of her week too. I feel like a member of her family now and I've even been invited to her wedding which I'm thoroughly looking forward to. I love telling her my stories and how life used to be. And Jane's really got me into Facebook where I can keep updated with her and my other friends and family. I maybe 80, but I can still keep up with the youngsters!! I'm not sure I'd be the same without Jane in my life though."

Mr D's story

"I was referred to the befriending service run by Age UK Essex by the Bereavement Service after my wife died. I had cared for my wife for many years as she had Alzheimer's. It was just a way of life for me but when she died I realised how cut off from the world I had become. She was my life. I no longer had people around me though and nothing really to do anymore. I was so lonely."

How did Age UK Essex help?

"The befriending service set up a weekly phone call with one of their befrienders. It took awhile for me to get into the calls and build a trust between us but I have to say Phil has been amazing. I've told him all about the bus tours my wife and I used to enjoy. It had been years since I'd been on one but Phil encouraged me to book a trip. It's like I've had a new lease of life, I regularly go on bus tours now, I'm over to Norfolk next, and I've also joined four clubs that I go to regularly. I'm so grateful to Phil and all the support he's given me."
Find out about becoming a volunteer befriender
Related pages
We support older people who want to stay in their own home but need a little help around the house.

Our experts are on hand to offer free and impartial help and advice on issues that affect older people.

Our professional trimmers travel across Essex to help older people look after their toenails.