We offer free friendship and support to older people who feel lonely or need help to rebuild their confidence.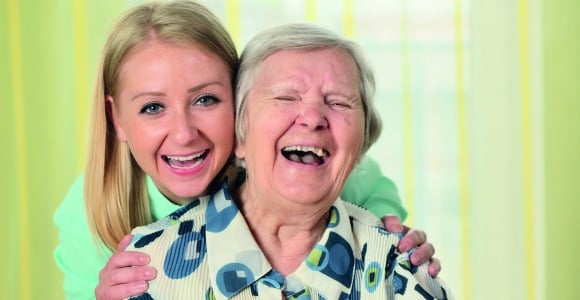 "I never realised how much I missed having someone to chat to until I meet my befriender. His visit is the highlight of my week."
Befriending client
Call us today on 01268 525 353 or 01708 866 684 if you live in Thurrock
Lines are open Monday to Friday from 9.30am to 4pm
How we can help you
Sadly it's very easy to find yourself feeling lonely. People find themselves feeling lonely for lots of different reasons; maybe age or illness means it's harder for them to get out and about or their family and friends move away or lose contact.
Feeling lonely can happen to anyone at any time and it's important to ask for help if you feel this way.
Our free Befriending Service is committed to preventing older people in Essex becoming lonely and isolated, helping them to remain happy and independent by providing friendship and someone to talk to.
We reach out to lonely older people through weekly telephone calls, regular visits or accompanied activities. The type of befriending service we are able to offer you will depend on where you live with the exception of telephone befriending which is available across the county.
Telephone Befriending - available throughout Essex and Thurrock.
We offer you the chance to share a friendly chat on the telephone with a weekly call from one of our volunteers or the local Befriending Coordinator.
Face-to-face Befriending - available in the Basildon and Brentwood districts and Thurrock only
There are two face-to-face options available. Home Befriending gives companionship through a weekly home visit and you'll be matched to a volunteer who shares similar interests and they will visit you for one hour every week. If you are able to get out and about and want someone to share your hobbies and interests with, Active Befriending offers you a volunteer who will visit you up to once a week and accompany you on an agreed activity. Your volunteer may also be able to accompany you on an occasional visit to your local doctors or hospital.
A service you can trust
Our befriending team is made up of specially trained volunteers and we try to match people with similar interests so there's always something to talk about. Our volunteers are supported by dedicated members of Age UK Essex staff who specialise in providing befriending services.
Our Befriending coordinator will arrange a referral call to discuss your needs and explain the service. Together you will look at the different befriending options that might be available to find one that suits you. Once you have decided on a service, we will match you with one of our dedicated Befriending volunteers.
How do I access this service
Our Befriending Service is available free of charge to people over the age of 60 who are living with the effects of loneliness or social isolation.
You can refer yourself to the service or you may be referred to us by a friend, relative or carer, a health or social care professional, or a member of staff from a voluntary agency who knows you.
Related pages
We support older people who want to stay in their own home but need a little help around the house.

Our experts are on hand to offer free and impartial help and advice on issues that affect older people.

Our professional trimmers travel across Essex to help older people look after their toenails.