Age UK Droitwich Spa Merger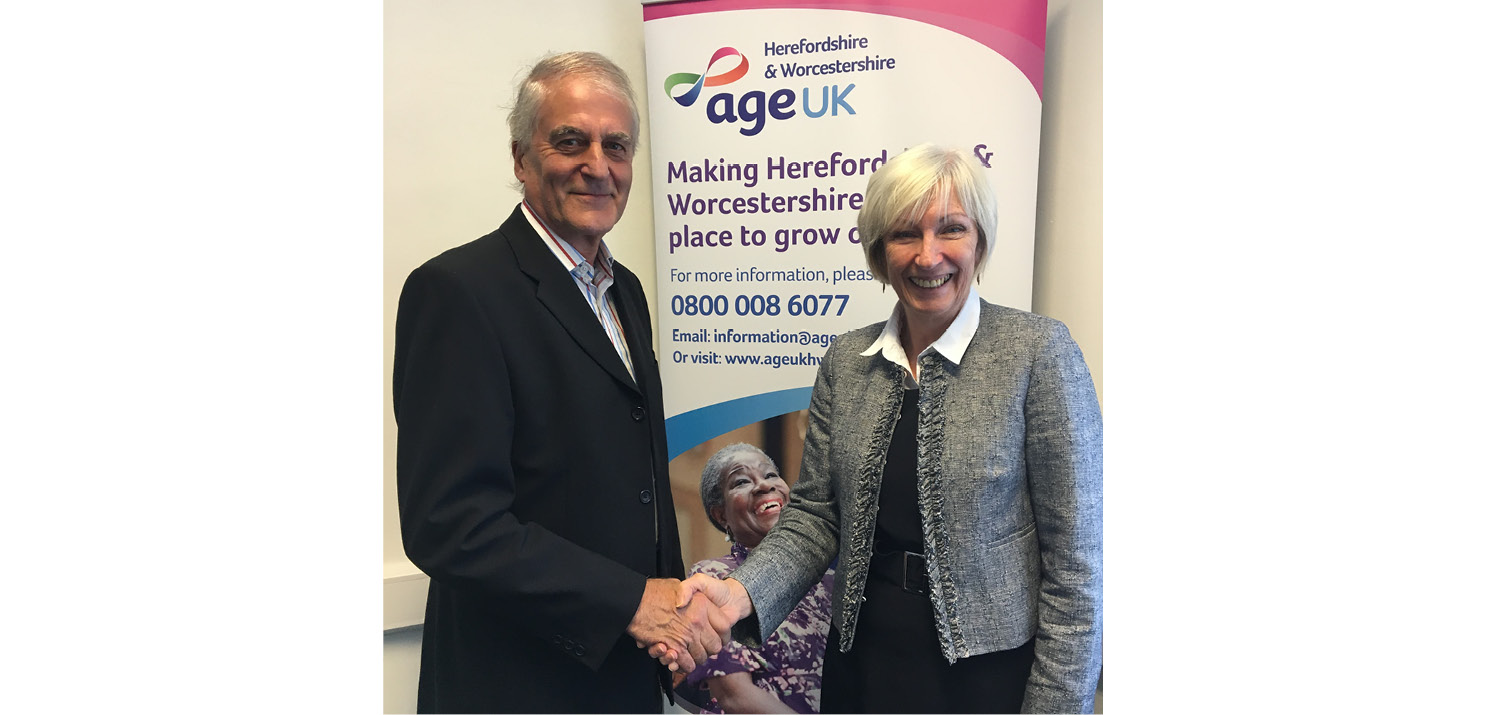 Published on 10 April 2019 10:58 AM
Age UK Herefordshire & Worcestershire and Age UK Droitwich Spa have merged
Two local charities, Age UK Herefordshire & Worcestershire and Age UK Droitwich Spa have merged. All services will now be provided by Age UK Herefordshire & Worcestershire.
The Chair of Age UK Droitwich Spa, Peter Evans, said: "This is an exciting next chapter in the delivery of support for older people in Droitwich and I am delighted that we were able to secure the services currently being delivered and the prospect of introducing new programmes over the coming months. We are also delighted to be maintaining a presence in Droitwich to enable older people to access support more easily."
Age UK Herefordshire & Worcestershire already provide a range of services across the district which enable people to remain independent in later life. The merger will provide a wider choice of locally accessed support for older residents of Droitwich Spa.
Philip Talbot the CEO of Age UK Herefordshire & Worcestershire commented: "We are pleased to be able to continue to support older people across the area. This merger also offers community volunteering opportunities as well, and I hope local residents will support our efforts in the future and help to make Droitwich a great place to grow older."
These services include information & advice, benefit checks, handyperson services, practical help in the home, the Droitwich Spa Meeting Centre supporting people with dementia, help after a stay in hospital, support to use technology and get online, footcare and podiatry services, specialist support for older veterans and people living with dementia and community based active aging activities.
To find out what's available for older people in Droitwich Spa, or for any queries relating to the merger, contact Age UK Herefordshire & Worcestershire:
T: 01905 740950 or 0800 008 6077
E:

marketing@ageukhw.org.uk




Please note the Age UK Droitwich Spa website no longer exists.
Further information
Useful pages on our website:
Contact us: