Help at Home rolls out in Herefordshire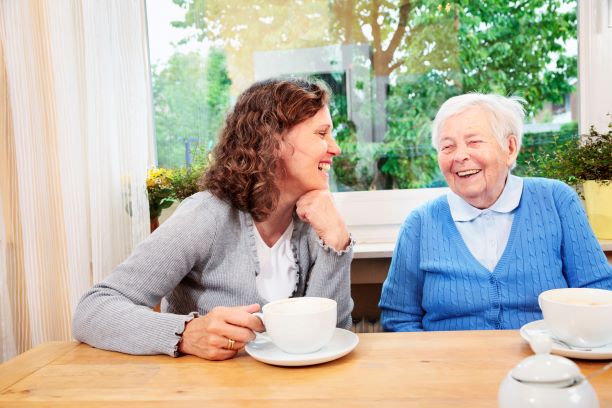 Published on 24 April 2019 04:04 PM
Do you or an older relative need some support at home? Our trusted and professional Help at Home Assistants can help…
The Help at Home service, run by local organisation Age UK Herefordshire & Worcestershire (Age UK H&W), provides assistance with tasks in and around the home helping older people to remain independent in their own homes for longer.
Following the success of the initial launch, Age UK H&W are pleased to be introducing the service across Herefordshire. Initially the service will be rolled in Leominster, Bromyard and Ledbury with plans to expand this across the whole of Herefordshire.
What does a Help at Home Assistant do?
Age UK H&W's employed Help at Home Assistants can help you with activities around the home that you may now have difficulty doing, these can include:
General housework, cleaning, sorting and tidying
Laundry, ironing and helping to change bedding
Shopping
Light gardening
Taking you to appointments or social events
Helping you to prepare light meals
Pet walking
Helping you to write and read letters or reading books and newspapers to you
Richard, a Help at Home client, has visits twice a week; "Age UK H&W have been absolutely indispensable to me, visits from them give me time to relax again and to have a bit of freedom!"


The service also provides a friendly and trustworthy person that can offer:


• Companionship
• A cup of tea and a chat
• Regular phone calls to talk about your week or any concerns you might have


Read our newsletter feature on Help at Home, page 3.
Following a home visit to find out what you would like and need, regular visits can be carried out by trained and professional Help at Home Assistants, whether it's for an hour a week, or more. Regular visits from a friendly and reliable Assistant can make a real difference to an older person and their family's life:
"It's reassuring to know that there is someone so competent and compassionate visiting mum three times a week. Thank you for your involvement in arranging this."


Philip Talbot, CEO of Age UK H&W, says; "Our Help at Home service has had great success supporting older people to remain independent and in their own homes, we are thrilled to now be expanding our practical support across Herefordshire."


Age UK H&W are also looking to recruit new Help at Home Assistants across Herefordshire. The job role is flexible, rewarding and competitively paid. All Assistants receive a comprehensive induction, ongoing training & support and are DBS checked. For more information and how to apply, visit our application
page
.
The Help at Home service is a chargeable service, with any surplus made supporting older people across the two counties. Please see our
"Promise to you"
on our website.
To find out more about Help at Home service, please contact us on:


Further Information:
Related pages on our website
Related pages on other websites: