Befriending Week 2020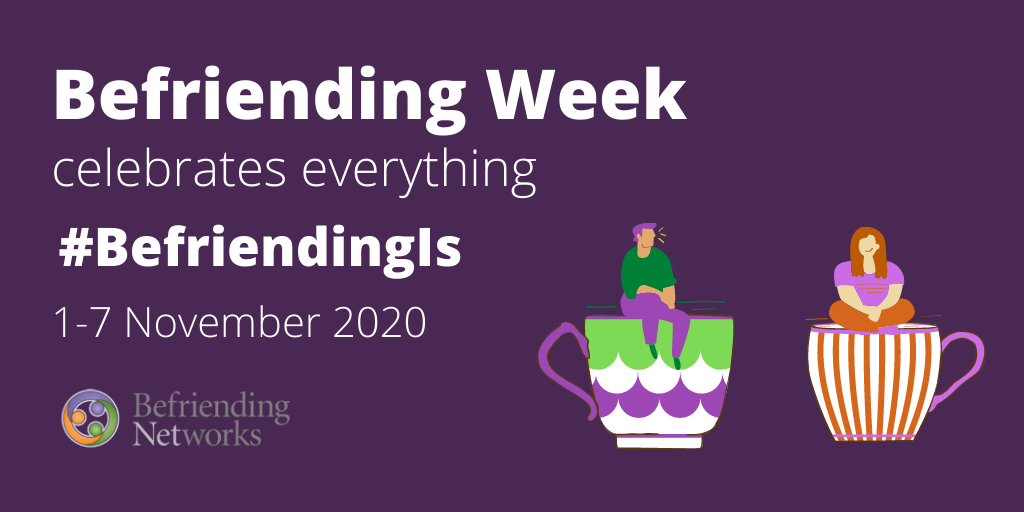 Published on 06 November 2020 02:06 PM
As it comes to the end of the Befriending week (1st-7th November 20) here at Age UK Herefordshire and Worcestershire would like to take this opportunity to thank you all who have very kindly given up your time to volunteer for our Companion Line service so far. We know this service is a lifeline to a lot of people across Herefordshire and Worcestershire and may become even more vital for them throughout the second lockdown and the winter period.
Here is what Dorothy said about receiving support from our Companion Line service: "We're really getting on well and it really picks me up when we have a chat. The volunteer's really nice and the half an hour flies by"
A reminder that our Companion Line service is here for anyone over 18 living in Herefordshire and Worcestershire. We will set up a regular chat with a friendly volunteer, whether you want to discuss any issues which are concerning you or simply talk about what you've been doing, we have someone who can listen.
The theme for this year's Befriending Week is #befriendingis so if you would like to take a moment to think of what befriending means to you. It could be #befriendingis 'being there for someone when they need it most' or #befriendingis 'knowing I am helping someone that may not speak to anyone else this week'. Please feel free to send your thoughts to our marketing team to use on our social media. Email: marketing@ageukhw.org.uk
Currently we have over 20 volunteers supporting around 50 clients through our Companion Line across Herefordshire and Worcestershire. Jackie one of our volunteers said: "I really enjoy hearing about them, their interests and allowing them to lead the conversation as there is so much we can all learn from others. As humans even if we are not the type of person who engages with every social activity we all still need to talk to others and be heard."
We are expecting referrals for our Companion Line to get busier throughout the second lockdown through into the Winter period and beyond so if you would like to volunteer with us please do get in touch. This is an ideal volunteer opportunity that can be done completely from home and around your other commitments. To find out more about volunteering with us visit this page or contact us:
E: volunteering@ageukhw.org.uk
T: 0800 008 6077
Thank you again to all our wonderful volunteers across the whole organisation who give up their time. Your support is invaluable to us supporting people across Herefordshire and Worcestershire.
Contact Age UK Herefordshire & Worcestershire:
Telephone: 0800 008 6077
Email: referralhub@ageukhw.org.uk