Carers Week 2020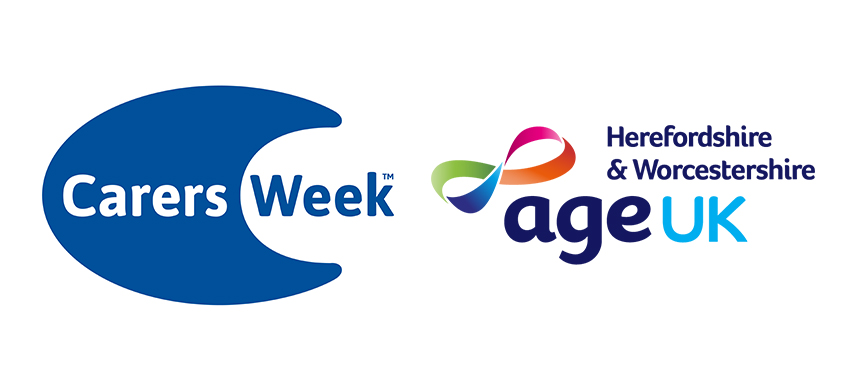 Published on 12 June 2020 12:05 PM
The 8th to 14th June 2020 marks Carers Week. This is a week which annually campaigns to raise awareness of caring. This week highlights the challenges unpaid carers face and recognise the contribution they make to families and communities throughout the UK.
At Age UK Herefordshire & Worcestershire we are committed to supporting families and carers throughout both counties. We can provide information and advice on a range of different queries including, carers allowance, benefits, social care, wellbeing and many more. Our Dementia Wellbeing Service team is also here to support carers for people living with dementia. Although we aren't able to do face to face appointments due to the Coronavirus outbreak we are continuing to support via regular phone calls.
During this years carers week along with lots of other organisations across the country we are coming together to #makecaringvisible
There are 6.5 million people in the UK who are carers. They may be supporting a family member or friend who has a disability, mental or physical illness or who may need extra help as they grow older.
We have put together a carers week useful information guide, which tells you about different organisations across Worcestershire & Herefordshire that may be useful to you or someone you know.
Download our guide here.
To find out more about carers week click here.
Here's how you can get in touch with Age UK Herefordshire & Worcestershire:
Although our offices are currently shut you can still get in contact with via phone or email:
Malvern Gate contact:
T: 01905 740 950 or 0800 800 6077 - Monday to Friday 9am-4pm
Ross - on - Wye contact:
Monday 9am – 2pm 01989 567 165
Tuesday 9am – 2pm 01989 567 165
Wednesday 9am – 4pm 01989 763 887
Thursday 9am - 4pm 01989 763 887
Friday 9am - 4pm 01989 763 887/567 165
E: ageconcernross@ageukhw.org.uk