How you can get involved with VE celebrations this year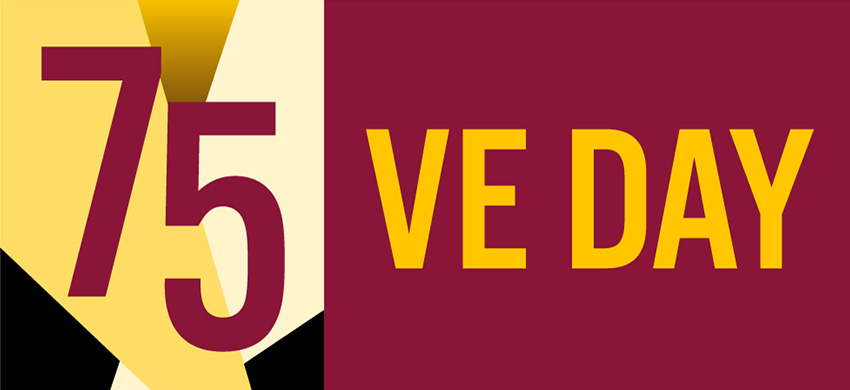 Published on 06 May 2020 05:05 PM
Friday 8th May marks the 75th anniversary of VE Day the official end of the Second World War in Europe.
In line with government guidelines and social distancing, events across the county that would have celebrated Victory in Europe Day (VE Day) have been cancelled or postponed. However there are still plenty of ways you can celebrate and mark the day whilst staying at home.
From learning some new dance moves to holding a VE tea party – with homemade cakes of course! There are plenty of ways to celebrate in your own home, or back garden if you have one. Please do not be tempted to visit relatives or friends, once we are able to we can all celebrate together as a community.
See some ideas to get you inspired on how you can celebrate VE day in your own way:
Hold your own at home Victory in Europe tea party. Decorate your house with homemade Union Jack bunting. Templates are available online including via the BBC website and the downloadable resources here.
Print off and colour in your own Union Flag – then stick it up in the window!
Pause at 11am for a two minute silence in memory of those who gave their lives during the conflict
Raise a glass with the nation. At 3pm on 8, May 2020 you are encouraged to join in the national toast to the heroes of the Second World War, from the safety of your own home, by standing up and saying 'To those who gave so much, we thank you.'
Join the Royal British Legion on BBC One at 9pm on Friday 8 May for a UK-wide rendition of Dame Vera Lynn's 'We'll Meet Again' to mark the 75th anniversary of VE Day. Click here for the lyrics.
Learn to dance the classic 1940s Lindy Hop – there are plenty of tutorials on YouTube or learn the basic steps and get some inspiration for your playlist with the English Heritage VE Day pack.
Did someone in your family serve or play a role in WW2? Share a photo of them and their story on social media with the #VEDay75 hashtag
Try making a traditional 1940s dish like Lord Woolton pie. Click here for this and other retro recipe ideas.
Encourage your children to go online and find out more about the significance of the day. The Royal British Legion has produced a handy learning pack for 7 to 14-year-olds to help.
Don't forget to take pictures of your celebrations and tag us on social media! - @JoiningForcesHW and @ageukhw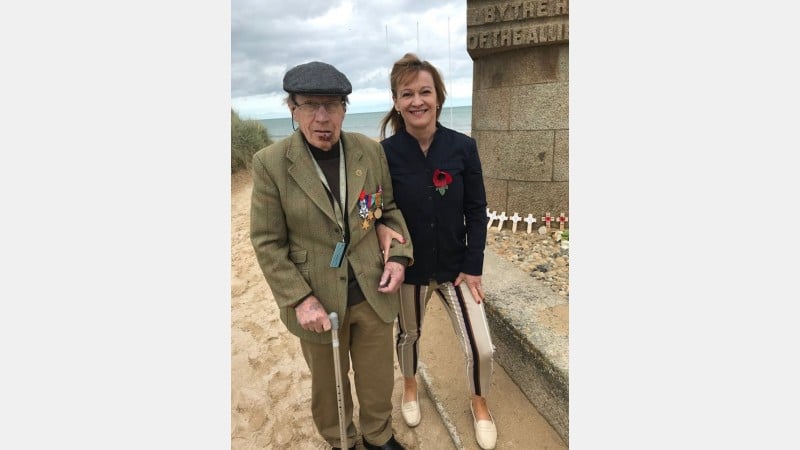 Colin and Jane Palmer on the beach at Normandy (above)