Keep well this Winter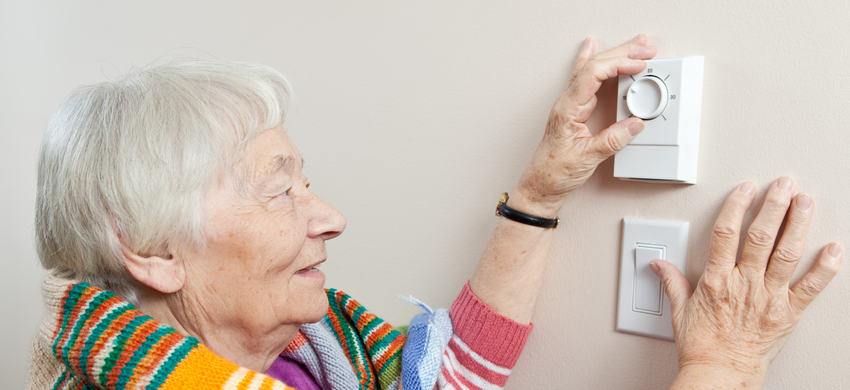 Published on 26 October 2020 03:56 PM
This winter may be different from anything you have experienced before but it is more important than ever to continue to look after yourself and your loved ones.
Our bodies change as we get older which might mean cold weather and winter bugs affect us more than they used to. There are lots of simple things you can be doing to ensure you are living as healthily as you can especially throughout the Autumn and Winter months.
Everyone aged 65 and over, and anyone who cares for a friend or family member, is entitled to a free flu jab from the doctor or pharmacist.
When you get your flu jab check if you're eligible for the pneumo vaccine, which helps protect you from pneumonia.
To protect the most vulnerable during the coronavirus pandemic, there are additional groups who can get the jab free this year, including personal assistants and people who live with someone who was asked to shield during Spring lockdown.
You can read more about the flu vaccine here.
We're all being encouraged to wash our hands more regularly especially when you are out and about or have just got home from a trip out. You should wash your hands for at least 20 seconds using hot soapy water. Washing your hands is one of the easiest ways to protect yourself and others from illnesses such as Coronavirus and flu.
Try not to sit still for more than one hour at a time. Just walking to the kitchen or up the stairs can be enough to keep you active.
Active Herefordshire & Worcestershire have lots of examples of seated exercises you can do at home. You can view these here.
It can be harder to eat healthier foods during the Autumn and Winter months. Try to keep in your normal routine of eating at regular times throughout the day. Why not try out some new recipes from Age UK National here.
If you've recently lost weight without meaning to or have a smaller appetite than usual, find out why this might be and what you can do to help. The most important thing is to eat, even if the only thing you fancy is a slice of cake, something is always better than nothing.
One of the easiest ways to stay warm whilst you are out and about is by layering up your clothing. Even if it looks sunny outside take your hat and gloves with you, you never know when you might need them!
Heat 4 Health – Keeping your home warm
We are working with the Heat 4 Health project throughout Worcestershire who have a specialist helpline offering support and advice on keeping warm at home and ways to help reduce your energy bills.
They can support with reading and understanding fuel bills and switching energy supplier. Additionally they can offer support for accessing funding for emergency heating replacements.
To find out more contact us.
Contact Age UK Herefordshire & Worcestershire:
Telephone: 0800 008 6077
Email: referralhub@ageukhw.org.uk