A Campaign Win! No Age Limit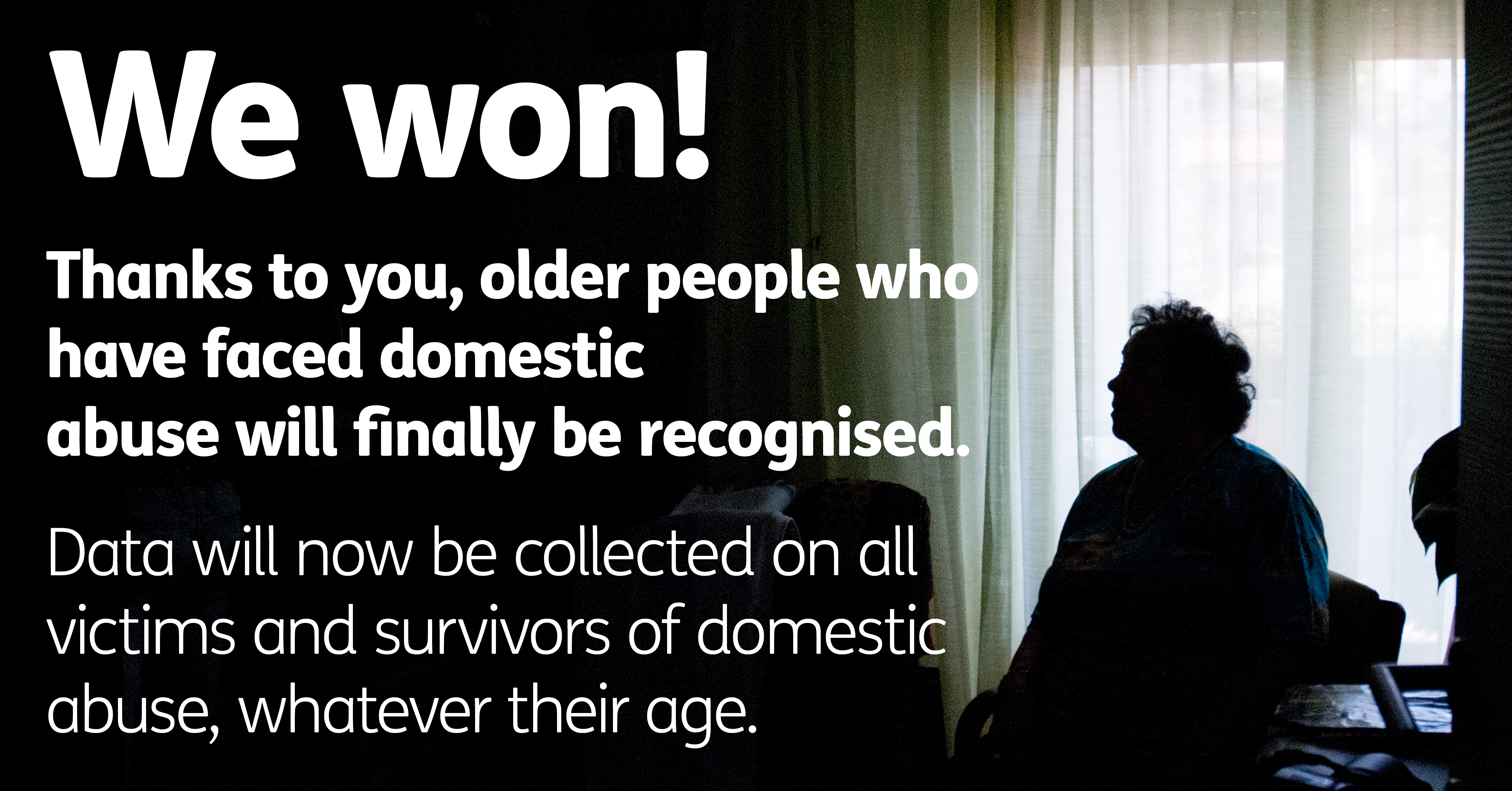 Published on 15 January 2021 03:37 PM
We are thrilled to announce that Age UKs campaign to make sure older victims and survivors of domestic abuse are recognised has won!
At the moment data isn't collected for anyone aged over 74, but the Office for National Statistics and the Government have listened, and this harmful upper age limit is going to be removed. This means there will be a record of how many older people are affected by domestic abuse, so the right support can finally be put in place for those who need it.
There's still more to be done, but we're incredibly proud of this change and we know it's going to make a really important difference for older victims and survivors.
Caroline Abrahams, Charity Director at Age UK said:
"We are thrilled to hear that from next year the national data collection on domestic abuse will, for the first time, include the 75s and over, something we have been actively campaigning for in recent years. This is an important step towards making our society a safer and more supportive one for very old people who experience domestic abuse."
Read more on Age UK's website.
If you or someone you know has been affected by this news please get in touch with us.
Contact Age UK Herefordshire & Worcestershire:
Telephone: 0800 008 6077
Email: referralhub@ageukhw.org.uk