Meet our team – Armed Forces edition!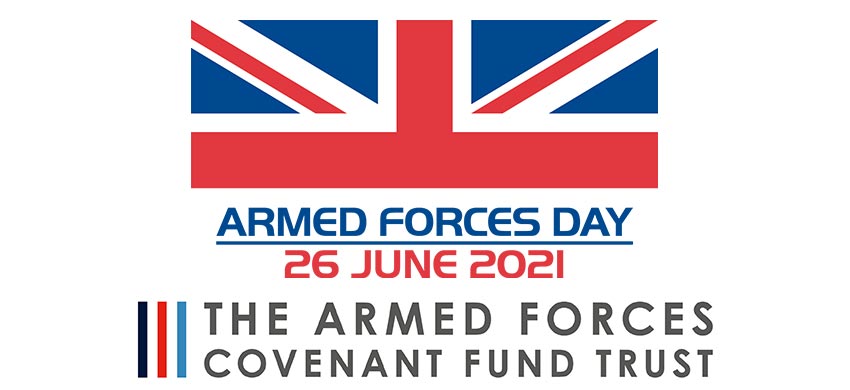 Published on 24 June 2021 09:13 AM
This week is Armed Forces Week where millions will be showing their support for the people who make up the Armed Forces community.
Here at Age UK Herefordshire & Worcestershire we want to celebrate both our clients and staff who have served through the Armed Forces. Below you can meet Steve Kerrigan and Kimberley Jeffrey who both support older veterans through our living well team at Age UK H&W.
Steve's story: "I enlisted into the British Army in 1998 but never imagined that I would go on to serve for almost 19 years. I had a long and varied career which included numerous postings in Germany and the UK, as well as spending 2 years at the Supreme NATO HQ, in Belgium. I deployed on operations in Bosnia, Kosovo, Iraq and Afghanistan, as well as major exercises in countries around the world such as Canada. Friendships for life were forged during the highs and lows of military life and those who lost their lives will be remembered forever.
Throughout my time in the Army, I often came into contact with veterans who had served many years before I did and I always found it fascinating to speak to them about their experiences in the Armed Forces. There is without doubt a common bond that exists between veterans, regardless of whether they served in the Army, Royal Navy or RAF and regardless of the generation they served in.
After leaving the Army, I started working with the Veterans Service at Age UK Herefordshire & Worcestershire, helping to support the quality of life and welfare of older veterans. I have had the privilege of meeting a wide variety of veterans including those who served during World War 2. These include veterans of the Normandy Landings, the Arctic Convoys and pilots who carried out bombing missions over occupied Europe.
Most of the veterans I have contact with are those who completed National Service and I often have to convince them that they are just as entitled to Armed Forces veterans support as those who may have voluntarily served much longer. Despite the generational gap, I frequently find that I have something in common with these veterans, such as having served in the same place or even the same barracks.
Quite rightly, Armed Forces Day recognises not only those who are currently serving but also the veterans who served their country in the past."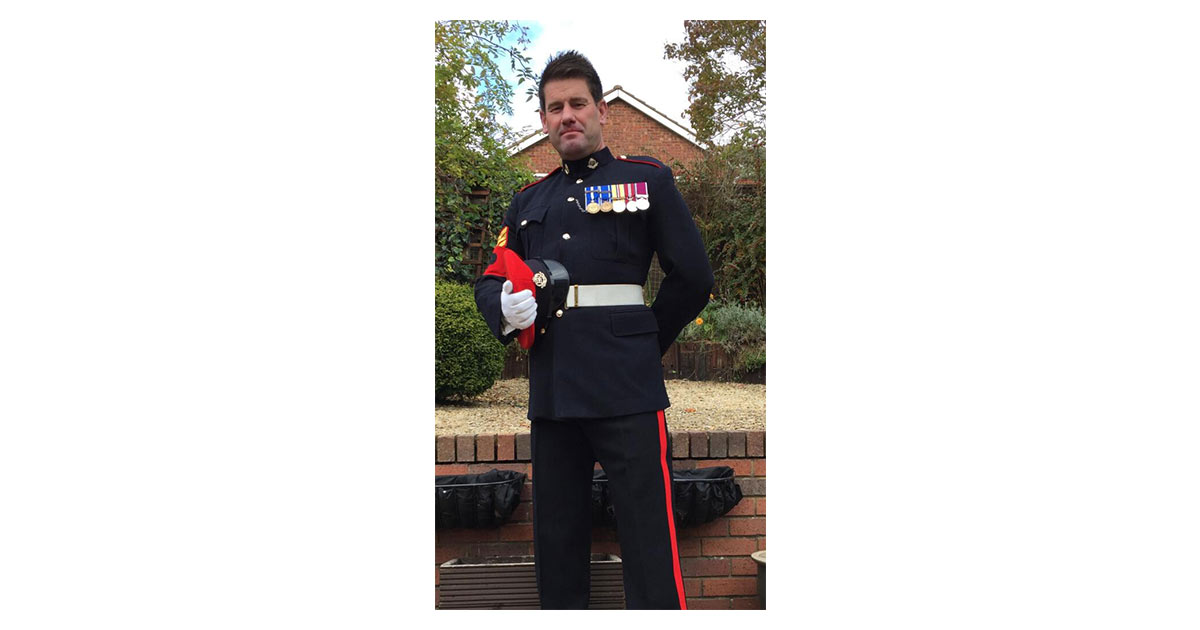 Kim's story: "I joined the Women's Royal Air Force in 1984 as a young 20-year-old. I was very proud to successfully complete the rigorous 6-week basic training at RAF Swinderby, Lincolnshire which involved 5am reveille calls, making bed-packs, bulling my boots, scrubbing the ablutions, along with more fun things like 10-mile runs and military field training, along with many other new experiences. I then completed my 12-week trade training at RAF Hereford (my neck of the woods) to become a qualified Supplier (Logistics). On successful completion of this training, I was delighted to hear my first permanent posting was at RAF Benson, the home of The Queen's Flight in Oxfordshire.
My 2nd posting was to RAF Swanton Morley in Norfolk and then abroad to RAF Bruggen in Germany. I truly believe my time in the WRAF gave me such an excellent grounding in life and the opportunity to gain new skills and experiences, qualifications, confidence, and self-discipline which has enabled me to have a fulfilling and enriched career, whilst also raising my beautiful 3 children.
I joined Age UK Herefordshire & Worcestershire as a Living Well Co-ordinator in January 2021 and am very proud to say that my service career has not only enhanced my life but has also enabled me to provide person-centred holistic support to older people, and especially those clients who are veterans just like me."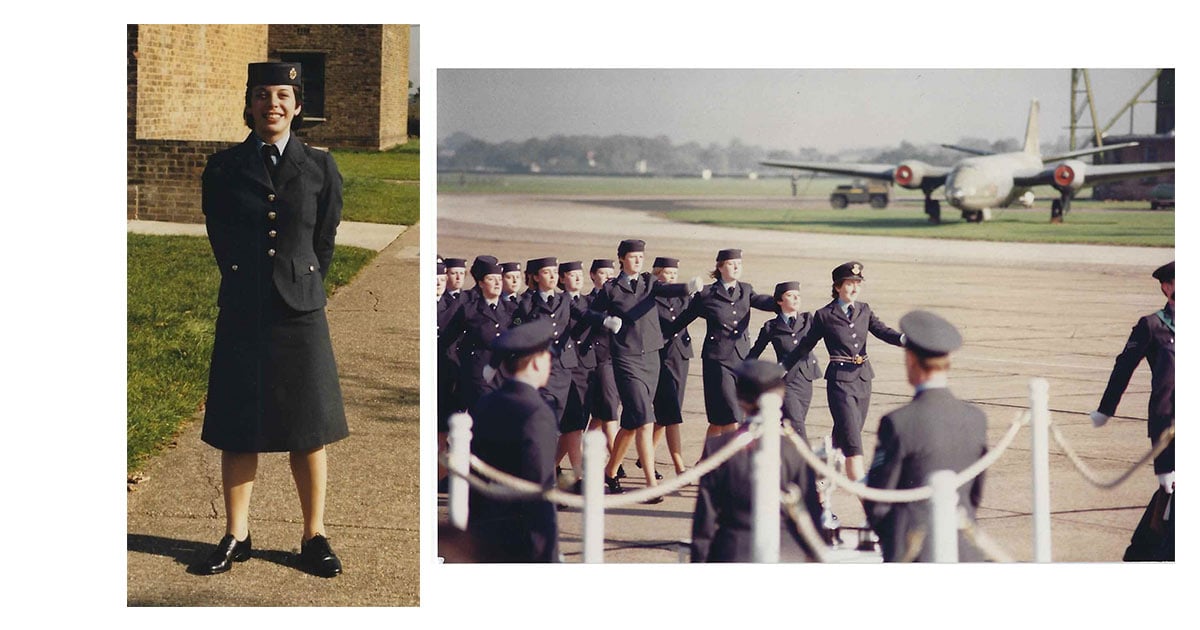 Throughout Armed Forces Week there has been several different events across Herefordshire & Worcestershire (following COVID-19 restrictions) to acknowledge the outstanding contribution our Armed Forces community makes to the nation.
In Herefordshire special flag raising ceremonies took place at Hereford Cathedral, the County Hospital and in the market towns on Monday 21 June. Next year Ross-on-Wye Town Council will be hosting Armed Forces Day on Saturday 25th June 2022.
In Worcestershire saw key military personnel at low-key flag raising events. Age UK H&W had also planned a VE day celebration at Hartlebury Castle which unfortunately due to the pandemic had to be cancelled – all being well this event will be rescheduled for 2022.
Here at Age UK Herefordshire & Worcestershire, we are committed to supporting older veterans across both counties.
We can support you with:
Applying for a Veterans Badge or Unclaimed Medal
Information and Support to Access Military Specific Services.
Social Groups & Events
Getting support at Home
Advice for Carers
Benefit Checks & Help with Benefit Forms
And much more.
If you or someone you know could benefit from support contact our referral hub to find out more:
Contact Age UK Herefordshire & Worcestershire:
Telephone: 0800 008 6077
Email: referralhub@ageukhw.org.uk