Beware phone scams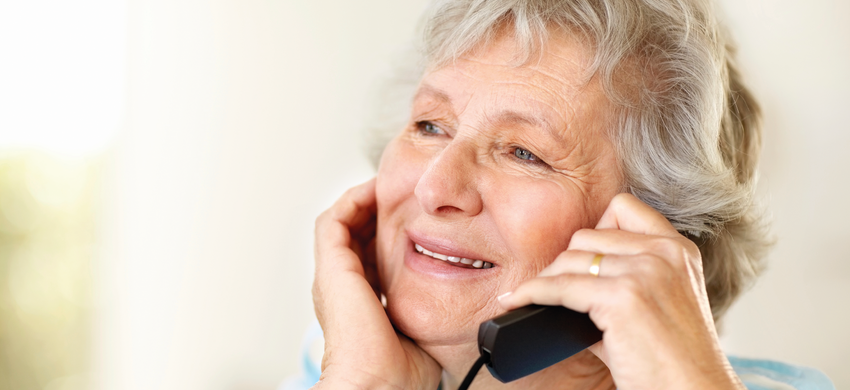 Published on 05 November 2021 01:05 PM
Age UK has been made aware of a scam phone call that was made to a member of the public by a company who call themselves 'Vision Homes', purporting to work for Age UK and offering loft insulation. Older people are often a target for scammers, so it's important to be aware of phone scams and how to handle them. Fortunately, there are things you can do to protect yourself:
What should I do if I get a scam call?
Don't reveal personal details. Never give out personal or financial information (such as your bank account details or your PIN) over the phone, even if the caller claims to be from your bank.

Hang up. If you feel harassed or intimidated, or if the caller talks over you without giving you a chance to speak, end the call. It may feel rude to hang up on someone, but you have the right not to be pressurised into anything.

Ring the organisation. If you're unsure whether the caller is genuine, you can always ring the company or bank they claim to be from. Make sure you find the number yourself and don't use the one provided by the caller.

Don't be rushed. Scammers will try to rush you into providing your personal details. They may say they have time-limited offer or claim your bank account is at risk if you don't give them the information they need right away.
If you receive a any telephone call that you suspect is not legitimate, please report this to your local County Council Trading Standards office and to the local police.
Herefordshire Council
Environmental Health & Trading Standards
8 St Owen Street
Hereford
HR1 2PJ
t: Citizens Advice consumer helpline on 0808 2231133
e: businessadvice@herefordshire.gov.uk
w: Herefordshire Council Trading Standards website

Contact centre opening hours are Monday to Friday - 9am to 4.15pm . Call 01432 261761
Worcestershire County Council
Worcestershire Trading Standards Service
Wyre Forest House
Finepoint Way
Kidderminster
Worcestershire
DY11 7WF
t: Citizens Advice consumer helpline on 0808 2231133
w: Worcestershire County Council Trading Standards website

Telephone: 03454 040506
There's a lot more helpful information available about how to avoid telephone scams here.