FREE Arts and Dementia training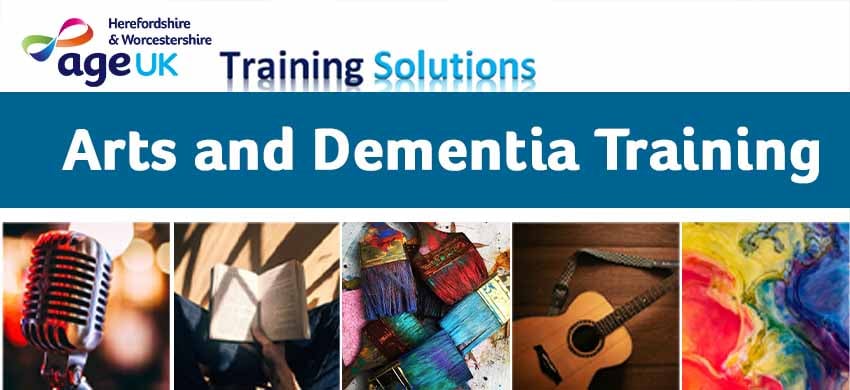 Published on 29 April 2021 01:26 PM
Book your place on our FREE Arts and Dementia Training!
Age UK Herefordshire and Worcestershire are offering their next Arts and Dementia training session for FREE to anyone that works within the arts and would like to gain the skills and knowledge to support someone living with dementia.
Multi-sensory creative arts help improve the quality of life of those living with Dementia. This interactive session is for enthusiastic creative people who enjoy working with others.
You will meet with professional dementia trainers who have the backing of Age UK H&W's 25 years of experience and knowledge.
This 3 hour zoom training session offers practical guidance on:
Understanding Dementia and how it presents
Essential communication skills
How the Arts can support someone living with Dementia
Practical ways to connect through the arts
Understand Job opportunities.
This will provide the key learning that you can take away to develop your practice.
You will receive a certificate at the end of the course and all of the courses materials in electronic format.
We offer continued support after the course.
The course is being run on 19th May 2021.
"An enjoyable course and good practical advice from Lesley. I will be able to use this in my work"
Contact our training team:
Telephone: 0800 008 6077
Email: training@ageukhw.org.uk