Join us this loneliness week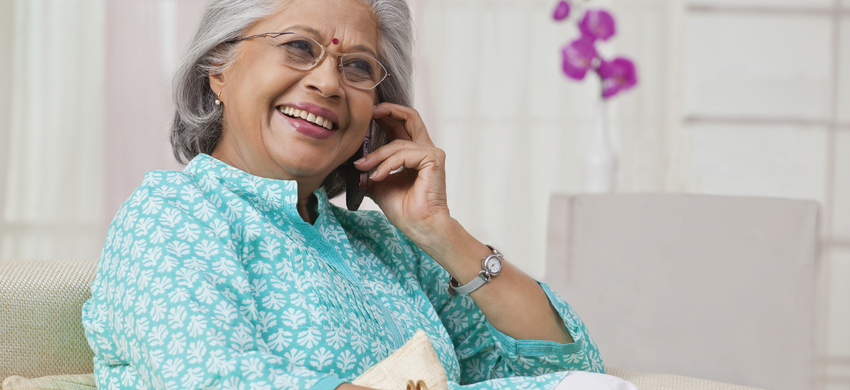 Published on 14 June 2021 09:15 AM
Loneliness Awareness Week will take place from 14th to 18th June. Hosted by Marmalade Trust, it's a campaign that raises awareness of loneliness and gets people talking about it.
During this loneliness week we want to talk to you about our Companion Line. With funding from The National Lottery Community Fund we were able to set up our new Companion Line service in September 2020. The service offers a free, friendly and confidential phone call to older people that may be feeling lonely or isolated.
Did you know that half a million older people go at least five or six days a week without seeing or speaking to anyone at all? (1) Help us combat loneliness in Herefordshire and Worcestershire why by becoming a Companion Line volunteer.
Our Companion Line volunteers provide a regular phone call for our clients at a time that suits both the volunteer and client. You will be matched with a client that may have similar interests and hobbies to you to ensure the easiest journey through The Companion Line service for both the volunteer and the client. You may talk to your client about issues that are concerning them or simply what they have been up to.
"I hope the people I speak to, enjoy the calls as much as I do. Every week, I learn something new from the conversations. What I would like to say is that volunteering for Companion Line is not only useful but it is an enjoyable thing to do. These are people with a lot of life experience to share and they are often amusing and really inspiring to chat to. Yes, they are sometimes lonely but they appreciate a bit of companionship, as we all do, and sometimes that small thing makes a big difference."- Companion Line Volunteer
The number of over-50s experiencing loneliness is set to reach two million by 2025/6. This compares to around 1.4 million in 2016/7 – a 49% increase in 10 years. (2) Here at Age UK Herefordshire & Worcestershire we are working towards lowering that number by providing a variety of services to older people that are aiming to reduce loneliness.
The companion line service is for anyone over the age of 18, living in Herefordshire or Worcestershire. It is free of charge and can be accessed for as long or as little time as the client needs.
If you would like to volunteer for the companion line find out more here or contact us using the details below.
Find out more about the companion line here
(1) + (2) https://www.campaigntoendloneliness.org/the-facts-on-loneliness/
Contact our friendly referral hub:
Telephone: 0800 008 6077
Email: referralhub@ageukhw.org.uk