New Meeting Centres to open!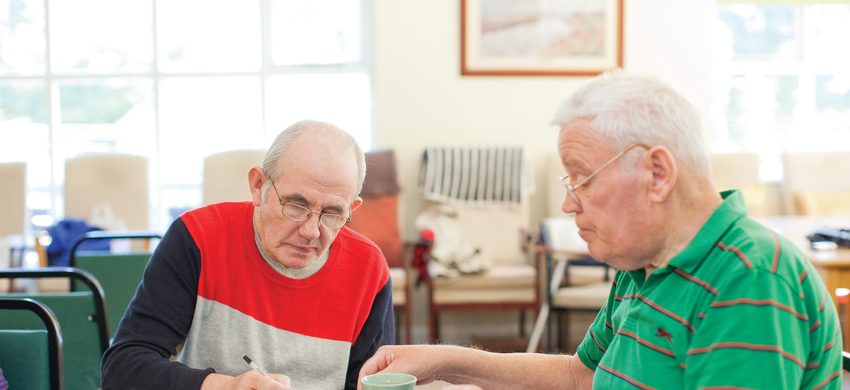 Published on 02 September 2021 11:46 AM
We are delighted to announce we have received funding from Worcestershire County Council and district councils to open two new meeting centres in Kidderminster and Stourport.
The new meeting centres will be supporting older people living with mild to moderate dementia, along with their family and carers.
Meeting Centres were originally developed in the Netherlands and were brought to the UK by the University of Worcester's Association for Dementia Studies. At the heart of the Meeting Centre is a social club where people meet to have fun, talk to others and get help that focusses on what they need. Meeting Centres are based on sound research evidence on what helps people to cope well in adjusting to living with the symptoms and changes that dementia brings.
We will be providing a variety of activities and themed days to stimulate the mind and provide an enjoyable environment for members. Age UK Herefordshire & Worcestershire run a success meeting centre in Droitwich where members enjoy daily discussions on current affairs and activities like Zumba, hand therapy, singing, arts & crafts and more.
Magda Chief Operating Officer at Age UK Herefordshire & Worcestershire said: "We are really excited to be awarded these two grants and being able to extend our support to people living with dementia, in Kidderminster working with our partners at Age UK Bromsgrove, Redditch and Wyre Forest and in Stourport with Sanctuary Housing.
Our experience of running the Meeting Centre in Droitwich has shown us how those with dementia and their families can really benefit from the meeting centre experience, sharing their journeys, learning and supported by others on similar paths."
We are calling for anyone that would like to volunteer at the new centres. Volunteers will be supporting with day to day activities and providing refreshments. If you are interested get in touch with us! All of the staff and volunteers who will be running the centres will be fully trained and DBS checked and references validated to support their application. The team is committed to providing a high quality care service at all times.
The Kidderminster meeting centre will be opening in the Autumn and the Stourport meeting centre will be opening in the New Year. If you or someone you know would like more information about attending the centres contact us using the details below.
Contact Age UK Herefordshire & Worcestershire:
Telephone: 0800 008 6077
Email: referralhub@ageukhw.org.uk