Happy Birthday, Ken!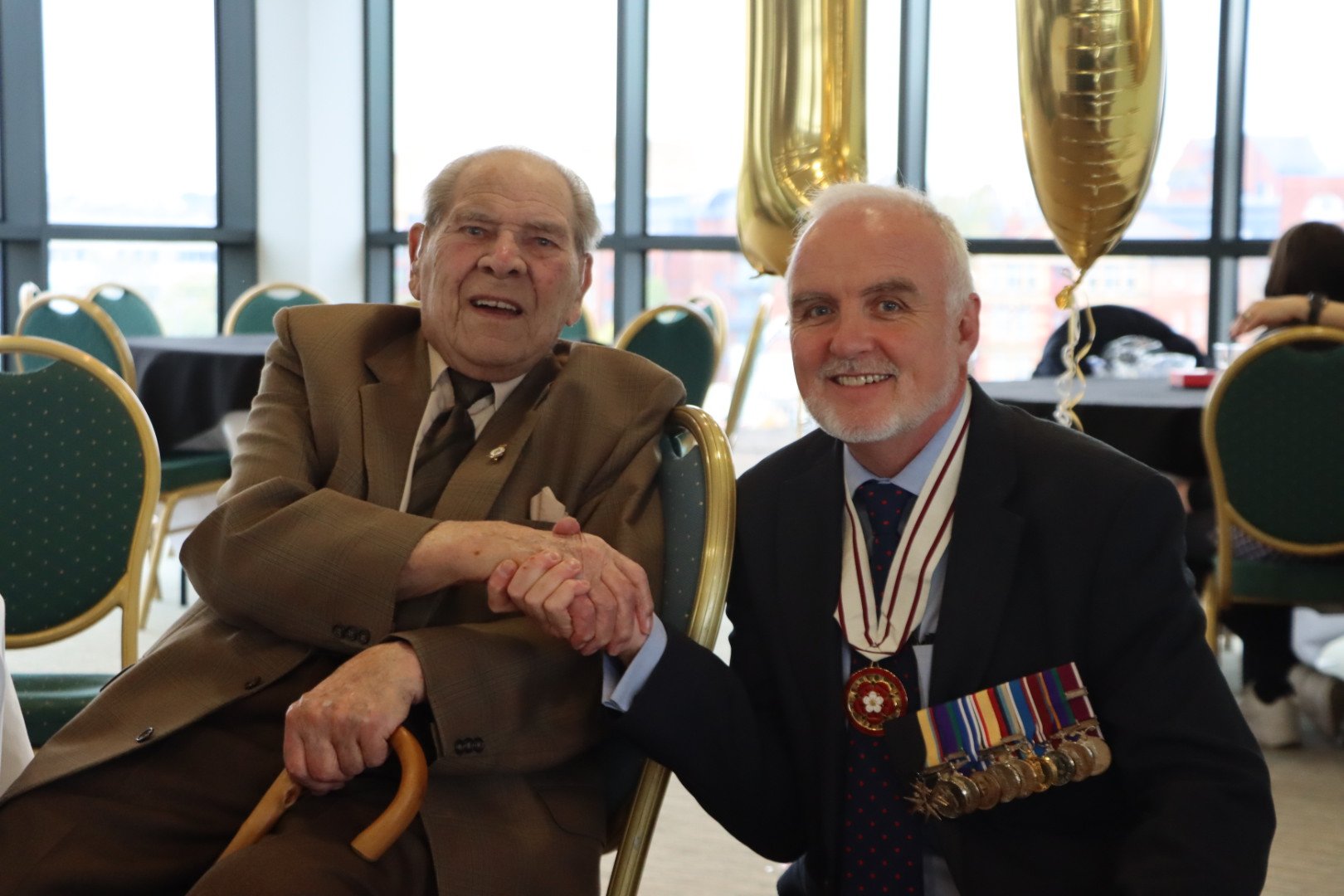 Published on 14 April 2022 09:45 AM
This week our veterans service helped one of their beneficiaries celebrate the fabulous milestone of reaching 100. The Veterans Team, who have supported Ken for several years, arranged for the Deputy Lord Lieutenant, Major General Mark Armstrong to award the Queen's Birthday Card during an event organised by Ken's family at Worcestershire County Cricket Club.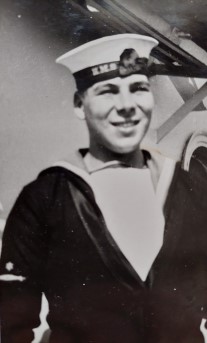 A photo of Ken during WWII service
Ken's service history
Royal Navy veteran Ken served on the North Atlantic Convoys ensuring the safe passage of vital supplies such as food, equipment, and raw materials to the United Kingdom. The Royal Navy convoys escorted and protected thousands of merchant ships which were open to attack by German U-Boats. Ken also served on HMS Oxlip during the Arctic Convoys. 78 convoys took place during the war, taking essential supplies to Northern Russia. From 1941 more than 3000 allied seamen lost their lives, under attack in freezing conditions. Ken then went on to serve in the far east on the Battleship HMS Valiant until the time of the Japanese surrender in 1945.
The Veterans Service arranged for Worcester Sea Cadets to make fabulous cards for the 100 year old WW2 veteran, including photographs of the ships that Ken had served on.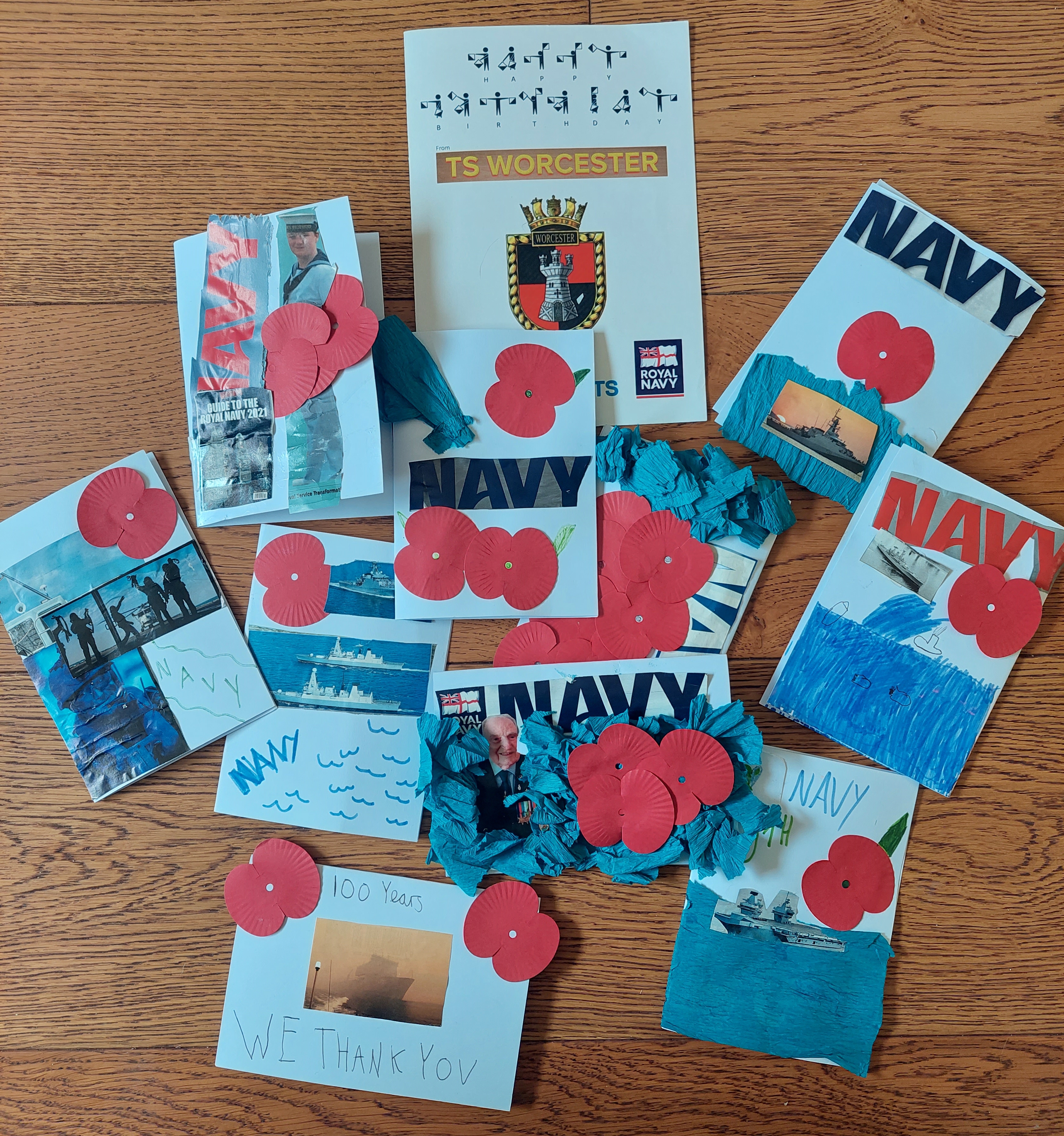 During the event, Ken made a speech where he thanked his family, friends, and Age UK H&Ws Veterans Service for their support.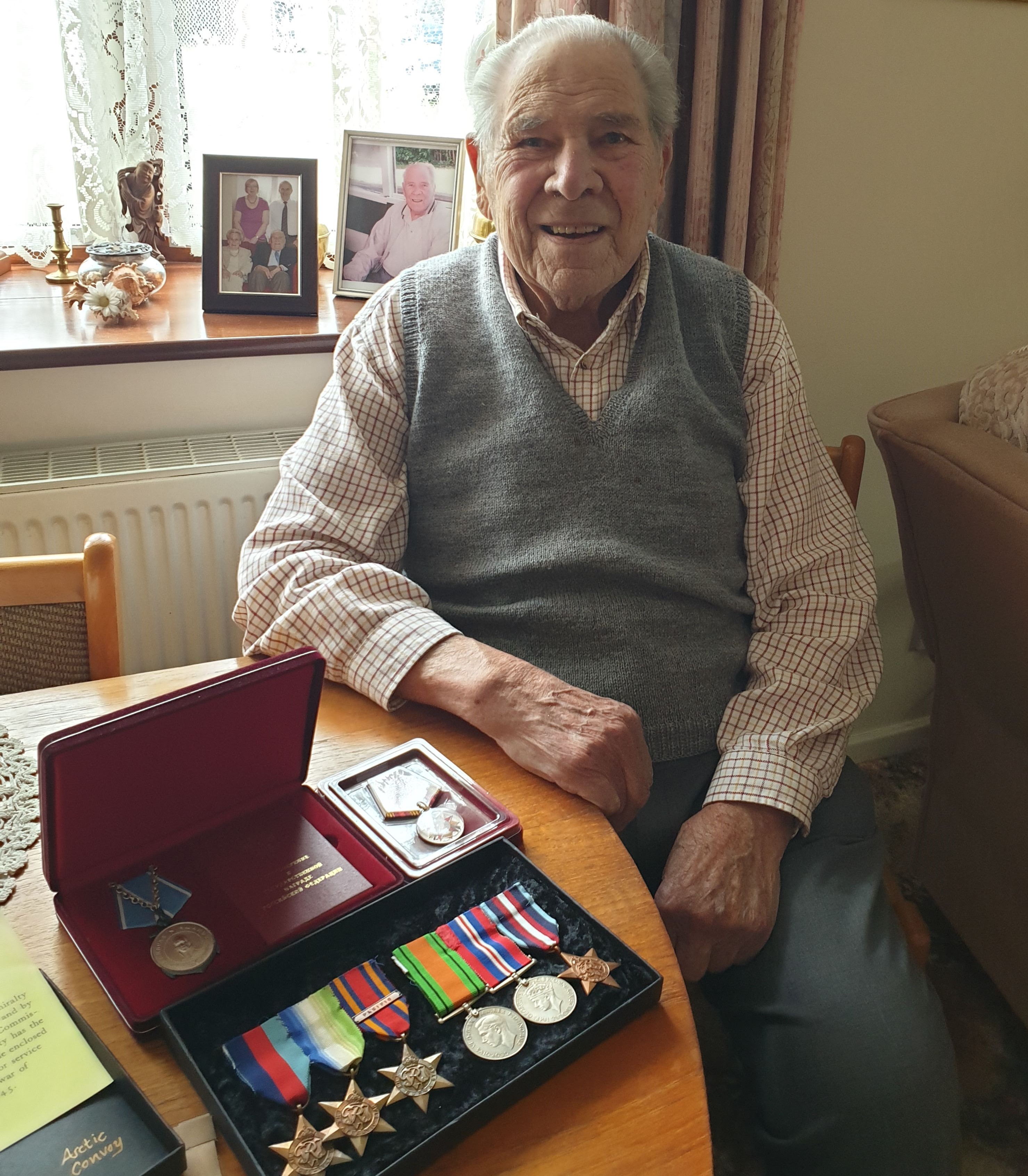 Ken with his medals, including the Russian Awarded Ushakov Medal