Ross Cancer care talk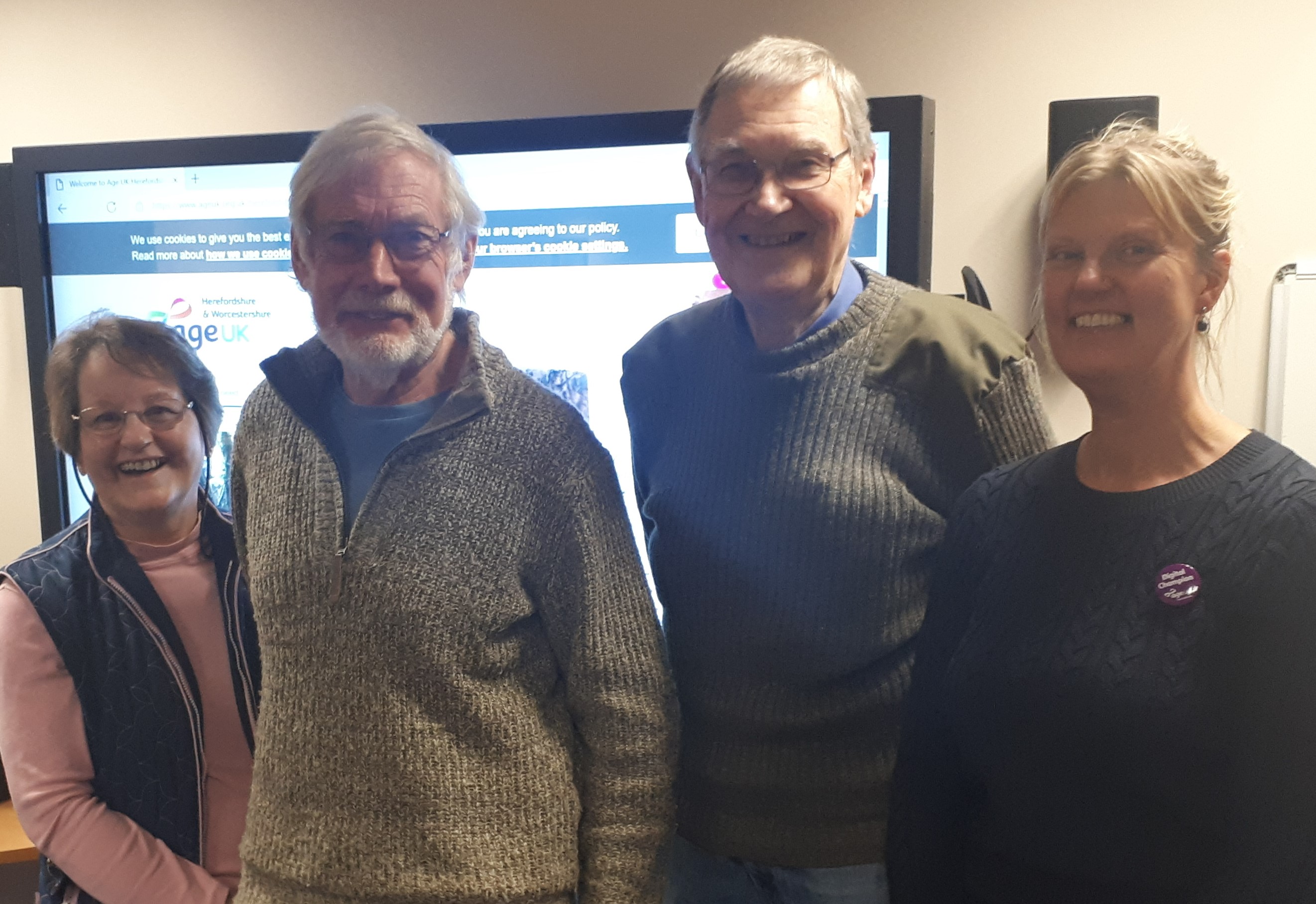 Published on 17 March 2022 01:28 PM
Alison Fletcher from our Ross office was delighted to talk to the Ross Cancer support group on Tuesday. She explained all about the free digital support courses we are running and showed the group how to complete an online blue badge form and online benefits calculator.
The group meet on the third Tuesday of a month 5.30pm-7.30pm at the John Kyrle Sports Hall. They provide information and support to anyone affected by cancer.
Pictured left to right are Jean Brown, Paul Baker and Sam Philips of Ross cancer support and Alison Fletcher (far right) of Age UK Herefordshire &Worcestershire.