Ross Information & Advice
Read about information and advice our staff and volunteers at our Ross-on-Wye office can support you with.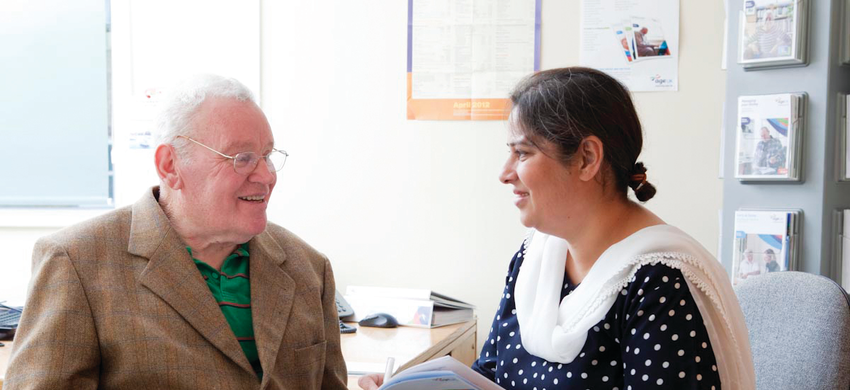 Our friendly staff and volunteers offer information and advice on a range of subjects which may be useful to older people.
Including:
• Social care
• Your income
• Tax
• Your home
• Legal issues
• Form filling
• Wellbeing
• Signposting to other services
• Useful information guides
• Local activities
We can also help with the completion of forms and offer guidance about correspondence with other organisations. We can offer telephone support, office appointments and home visits (when government guidelines allow).
Alternatively, we can put you in touch with other organisations that may be able to help. We also have a range of free leaflets that give up-to-date guidance and information.
If you would like to help people to enjoy later life, we are always looking for volunteers to join our busy information team.
Contact the Ross-on-Wye office:
Monday 10am – 3pm 01989 567 165
Tuesday 9am – 2pm 01989 567 165
Wednesday 9am – 4pm 01989 567 165
Thursday 9am - 4pm 01989 763 887
Friday 9am - 4pm 01989 763 887/567 165
E: ross@ageukhw.org.uk