Staying healthy
Staying physically active doesn't have to mean digging out your gym kit. We're all different and it's important to be realistic about what's achievable and sustainable for you.
Older people aged 65 or over, who are generally fit and have no health conditions that limit their mobility, should do 2.5 hours of moderate aerobic exercise a week as reccommended by current government guidelines. This could include:
Brisk walking - why not join our walking group?
Ballroom dancing
Chair-based exercises
Walking sports e.g. rugby, netball or football
Local community classes
Use the Sports Partnership Herefordshire & Worcestershire Activity Finder below to locate excercise classes in your area: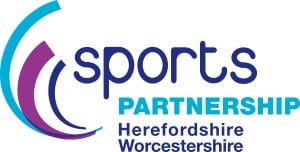 For other activities in Herefordshire visit: WISH Herefordshire
Keeping fit and healthy:
We have a range of free information guides including: Healthy Living & Staying Steady. Contact us for a copy.

Age UK can help you figure out which excercise may suit you, from seated excercise to dance classess.