Staying active at home has never been more important with government guidelines instructing us to stay alert to prevent the spread of coronavirus (COVID-19). Although we are having to stay at home more there are lots of exercises you can do from home that are designed for people may be spending more time at home, they can be done in the home or in your garden. The exercises below aim to keep you active and improve your strength and balance.
You should be comfortable with the activities in the above video to support health and independence before attempting the advanced exercises shown below.
6in6 Advanced poster
The strength exercises below are designed to improve strength alongside both the above demonstrations.
6in6 Strength poster
You can download any of the posters above to your computer then why not print them out to remind yourself to keep active.
There is more information and guidance on staying active from Active Herefordshire & Worcestershire here.
Do you enjoy a boogie or just fancy challenging yourself?
The Blair Academy have been busy creating their learn Hip Hop at home videos. They were commissioned by William Morris Big Local in Walthamstow to produce this a video series to keep people moving and grooving at home regardless of their age and ability. You can view the videos below:
If you don't fancy any of the exercises above there are other ways of staying active at home like:
Gardening
Mowing the lawn
Dancing
Walking up and down the stairs
Meditation or seated yoga
You can see more ideas from Age UK National here and Sport England here.
Local community classes
Although the classes you can find through the search function below may be currently cancelled due to COVID-19 please check back in the future to find community classes local to you, to help keep you active.
Use the Sports Partnership Herefordshire & Worcestershire Activity Finder below to locate excercise classes in your area: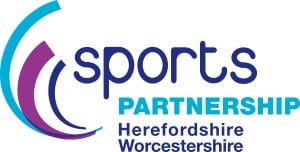 For other activities in Herefordshire visit: WISH Herefordshire
Keeping fit and healthy:
We have a range of free information guides including: Healthy Living & Staying Steady. Contact us for a copy.

Age UK can help you figure out which excercise may suit you, from seated excercise to dance classess.
Contact Age UK Herefordshire & Worcestershire:
Telephone: 0800 008 6077
Email: referralhub@ageukhw.org.uk