Join us to spread positivity in our community.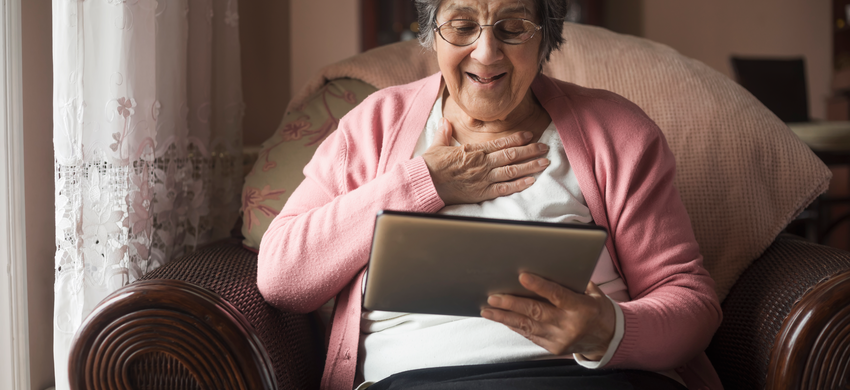 The Covid Tales project is where you can share your story of a positive experience you have been through during the Coronavirus pandemic. Whether you are, older, younger, a volunteer, working or retired we want to hear your story.
This experience could be a whole range of things from receiving a positive message in the post to something you've done in their community to help out their neighbours. We want to hear them all!
We know that the Coronavirus outbreak has been a really tough and stressful time for many. We have already seen stories of positive things people have been doing in the community and know that there are many untold stories out there that we want to share with our community to bring some joy to what has been a difficult period of time.
Listen to Peter one of our trustees speaking about his volunteering experience during the Coronavirus outbreak below:
Listen to Jimi Customer Relations Manager at Perry Manor Care home speaking about how he volunteered his time during the COVID-19 outbreak:
How can I get involved?
You can share your story in a few different ways:
You could film yourself talking about your experience (on a smartphone is fine!)
You could share your story via a video call with an Age UK H&W member of staff
You could talk to an Age UK H&W member of staff over the phone
You could email your story to us along with a photo if you wish!
You could write us a letter
Once Covid restrictions lift to a suitable level we have the option of our marketing team coming out to you to talk to you about your story in person.
How will we use your story?
We are aiming to create a short film featuring several stories from people in our community, this can then be shared on our website and social media as well as our community.
We will also be sharing snippets of stories along the way on our website and social media.
Will we always gain your consent before publishing stories. You will also have the opportunity to remain anonymous or use your first name only.
How long will the project run?
There is no time frame on this project, we will continue this project for as long as people want to share their stories with us.
How can I send my story with you or find out more?
You can use the contact details below to either send in your story directly to us or if you would simply like to find out more please don't hesitate to get in contact with us.
We want to spread as much positivity as we can throughout the counties of Herefordshire & Worcestershire and beyond so if you have a story you would like to share please do get in touch! You don't have to be an Age UK H&W client to be involved we would like to hear stories from people of all ages!
If you would like to get in touch on behalf of someone please ensure you have their permission first.