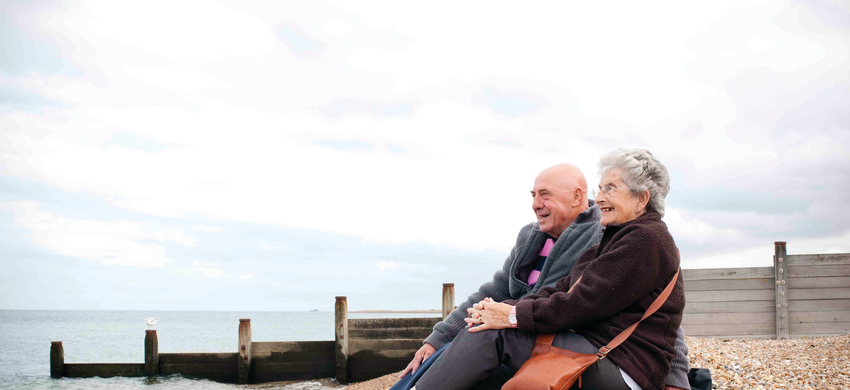 Making a donation in honour of a loved one is a meaningful way to celebrate their life. Make their memory last by helping Age UK Herefordshire & Worcestershire to make the two counties a great place to grow older.
Your gift will enable us to support older people to have a good quality of 'later life'. If you are arranging the funeral of a loved one, you may want to suggest to friends and family that they make a donation to Age UK Herefordshire & Worcestershire instead of, or as well as, buying flowers. Each gift, however small, is important to the older people of Herefordshire & Worcestershire.
What your donation can do
Age UK Herefordshire & Worcestershire relies heavily on the generosity and goodwill of the general public to financially support the services we provide for older people and carers. All money raised locally is spent locally:
£20 Could help an older person access additional income and support.
£50 would pay for a full financial review to ensure an older person is receiving their full entitlements
£100 would allow us to purchase 10 pieces of activity equipment at our one our meeting centres for people living with Dementia.
£200 would support training and development of our volunteering programme which enables older people to enjoy activities and socially engage with others
£1000 Could provide 20 Older People with regular phone calls for a whole year, to make people feel less lonely.
Donating in memory is really simple and you can do so in one of the following ways:
Funeral Collection
Many families decide to have a collection at a funeral or memorial service or asking friends and families to make a donation instead of sending flowers. Should you wish to make a donation in this way, in memory of your loved one, we would be most grateful. We can provide you with donation envelopes, each printed with clear instructions, which can be passed on to those who would like to donate.
Tribute Fund
A Tribute Fund is an ideal way to create a lasting and meaningful tribute to a loved one whilst raising funds to help support others throughout Herefordshire & Worcestershire. Setting up a tribute fund will allow you to post stories, share your favourite photos and memories, make a donation or use the page for fundraising events. The page will also show all the money raised in your loved one's name. Creating a tribute page is easy to set up to celebrate and remember someone special.
Alternatively, you can send or bring a cheque made payable to Age UK Herefordshire & Worcestershire into us at the address below.
Thank you for your kind consideration in supporting Age UK Herefordshire & Worcestershire at such a sensitive time. Please contact us if you would like to know more about our work.