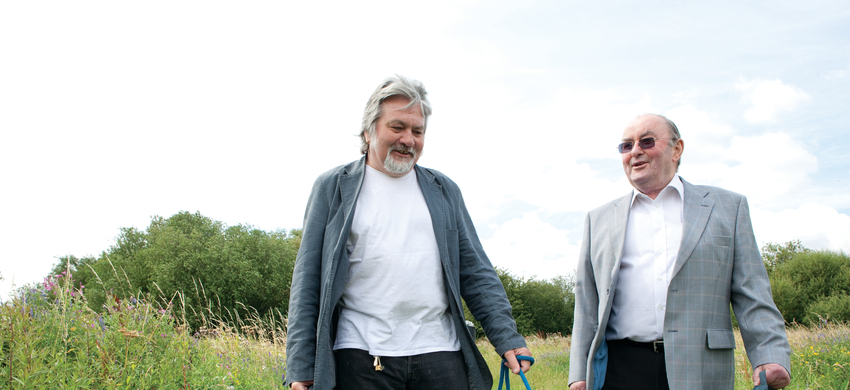 Could you make a difference to the life of an older person?
We rely on volunteers to help deliver vital services and support us to reach more older people across the two counties.
Why volunteer?
Volunteering is a great way to meet new people, learn new skills, and support the vital work we do in our local communities.
Who can volunteer?
Almost anyone can be a volunteer. We have a wide range of roles which suit different people and different skills. Please note you must be 18 or over to volunteer with Age UK H&W. There is no upper age limit.
How much time do I need to give?
It depends on the volunteer role you are interested in. Some people give an hour a month, other people do more.
What do we offer in return for your time?
Comprehensive training, appropriate DBS, expenses and social events. We hugely value the contribution volunteers make to our organisation. We pursue a vigorous equal opportunities policy and actively encourage and welcome volunteers of diverse ages and genders, as well as social, cultural and religious backgrounds.
If you would like to speak to someone about our volunteering opportunities, email: volunteering@ageukhw.org.uk or call 0800 008 6077.
Currently we really need new volunteers for:
Walking Friends - meeting up for a walk and a chat
The Companion Line and Reach - telephone support
Independence at Home support
Footcare
Benefits support volunteer based in Herefordshire
Dementia support volunteers based in Worcestershire
It's quick and easy to become a volunteer
Click apply now to complete our online application form. Alternatively if you would like a printable version please email volunteering@ageukhw.org.uk
Contact our volunteering team:
Telephone: 0800 008 6077
Email: volunteering@ageukhw.org.uk
Could you be our next trustee?
We have recently welcomed a number of new Trustees to the Board, so only have one vacancy at the moment. We are looking to recruit someone with finance experience. Please note this is a voluntary unpaid role.
What else you can do to support us
Could you help us to raise vital funds by taking part in a fundraising event? We have regular events such as sponsored walks, but you could also do your own fundraiser like a cake sale.

Could you talk to your colleagues or your employer about how you can support us? We have lots of ideas for how organisations can get involved, including sponsoring an event, making us Charity of the Year, or donating equipment.