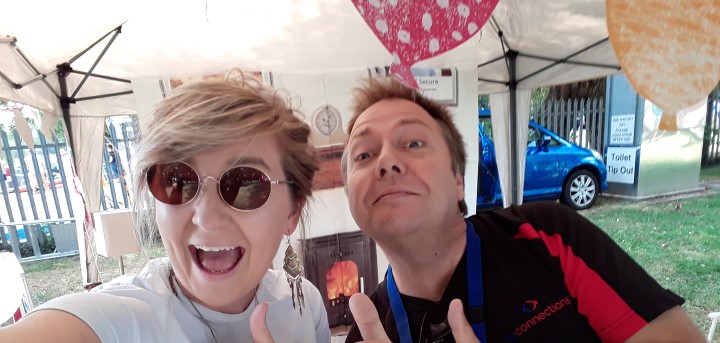 What do Reconnections Volunteers do?
Volunteering with us is flexible – so no problem to fit it around the rest of your life and commitments. Just one hour can make a real difference.
There's no 'one type' of volunteer; what's important is that you get involved in a way that suits you, and is fun! From spending time together over a cup of tea, enjoying a skill (dusting off that harmonica?), helping at one of our events, to giving advice on gardens / website / walks (whatever you're good at) – you can be part of Reconnections in so many ways.
Volunteering is a combination of pleasure and surprise says Rosanna (Reconnections volunteer) . "Learning about the levels of isolation and loneliness has been a real shock" she says, "You think that people have family, but that doesn't mean that they're not lonely." Is she enjoying it though? Absolutely. "It's amazing, overwhelming... Incredibly motivating to do more".
What you will get out of it
It's a great way to make a real difference to someone's life

You'll be giving something back to your community

You will receive training and ongoing support
Give us a call to find out more.
Contact Reconnections
Telephone: 0800 195 8040 or 01905 740954
Email: reconnections@ageukhw.org.uk