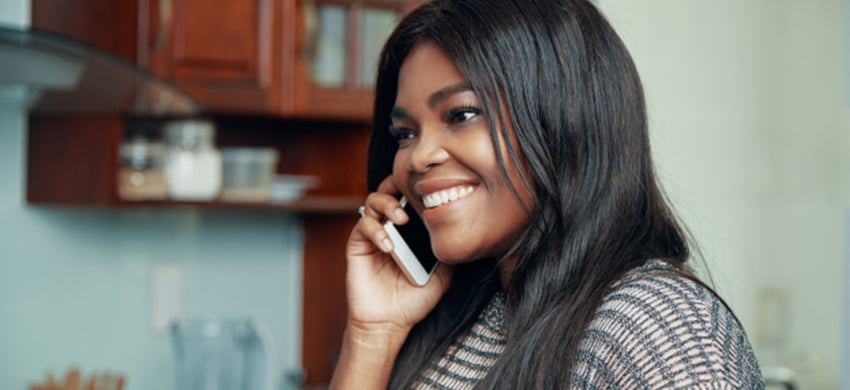 Not having someone to talk to regularly can be lonely if you are used to sharing your home and time with others, particularly in the current crisis. The Companion Line supports people who may benefit from a regular call from one of our volunteers.
Location: Home based
Purpose of the role:
Our Companion Line supports people across Herefordshire and Worcestershire with a regular phone call. As a Companion Line volunteer you will be matched with a client that may have similar interests and hobbies to you to ensure the easiest journey through The Companion Line service for both the volunteer and the client.
You may talk to your client about issues that are concerning them or simply what they have been up to. A lot of people often go a whole week without speaking to anyone at all so our Companion Line volunteers are vital to combating loneliness across the counties.
This service is for anyone over the age of 18, living in Herefordshire or Worcestershire. It is free of charge and can be accessed for as long or as little time as the client needs.
What will I get out of it?
• You will meet new people.
• You will have the opportunity to form new friendships.
• It gives you a routine.
• You will have the opportunity to improve your communication skills.
• You will be given full training for the role.
• You will have the opportunity to attend other Age UK H&W training courses for free like Dementia Awareness training.
• You will be helping to support people across Herefordshire & Worcestershire.
• You will be part of a close knit team of volunteers and staff.
What is required of me?
• Our Companion Line volunteers are required to have a patient and understanding attitude when they are helping to support clients.
• We require our Companion Line volunteers to commit to one regular phone call per week. Don't worry if you are not well or are on holiday, we can always re-arrange your calls.

As a volunteer at Age UK Herefordshire & Worcestershire you will receive a full induction, including our in-house certificated Bitesize training, and a DBS check where necessary.
For more information please email volunteering@ageukhw.org.uk or call 0800 008 6077
Alternatively, please complete the application form below:
It's quick and easy to become a volunteer
Click apply now to complete our online application form. Alternatively if you would like a printable version please email volunteering@ageukhw.org.uk
What our volunteers say:
"I enjoy the volunteering role, as it gives me something to look forward to each week. Knowing that I am supporting someone in the community feels very rewarding and positive. It is a great opportunity to interact with people in the community and knowing that I am helping to make a difference - makes me feel really good." - Vicky, Companion Line volunteer.
Contact our volunteering team:
Telephone: 0800 008 6077
Email: volunteering@ageukhw.org.uk