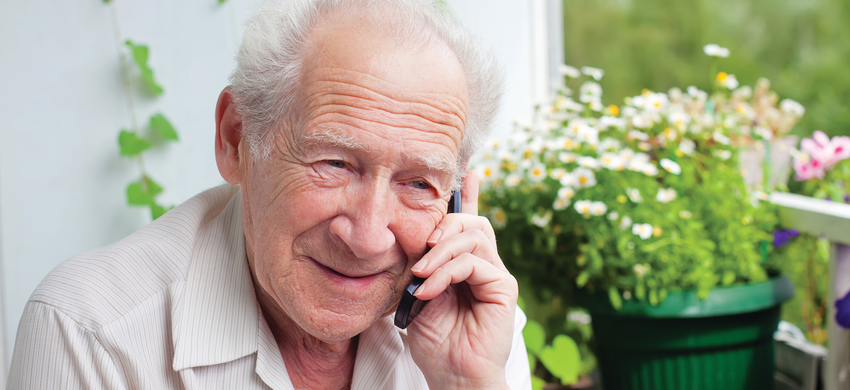 Reach is a pilot project which supports our older LGBT+ Community with telephone companionship. Age UK Herefordshire & Worcestershire, Age UK Shropshire Telford & Wrekin and SAND (Safe Ageing No Discrimination) are working in partnership to reach more older LGBT+ people and increase visibility and support for the LGBT+ Community. .
Location: Home based
Reach is a service providing a free, regular telephone call, suitable for individuals who:
Identify as LGBT+ or care for an individual who identifies as LGBT+
Are isolated or feeling lonely
Have access to a landline or mobile telephone
Would benefit from calls on a weekly basis
As a volunteer you will be expected to:
Commit to making, at a minimum, weekly telephone calls
Provide and facilitate non-judgmental, friendly conversation aimed at reducing loneliness and isolation
Attend training and meetings that may be held
Complete a call report at the conclusion of your call
Report any concerns in relation to the welfare of the person who you support
Keep up to date in relation to community services that may provide signposting opportunities for the person who you support
Demonstrate an understanding or a willingness to learn about the history, needs, complexities and cultural sensitivities of the LGBT+ community and their allies.
As a Reach pilot project volunteer you will be expected to:
Complete a questionnaire before commencing Reach training
Be prepared to provide feedback about your involvement in Reach
As a volunteer at Age UK Herefordshire & Worcestershire you will receive a full induction, including training from both Age UK H&W and SAND. You will also receive a DBS check.
For more information please email volunteering@ageukhw.org.uk or call 0800 008 6077 Alternatively, please complete the application form below:

It's quick and easy to become a reach volunteer
Click apply now to complete our online application form. Alternatively, if you would like a printable version please email volunteering@ageukhw.org.uk