Coronavirus (Covid-19) Information
Updated 25.08.20
Age UK Herefordshire & Worcestershire are following government guidelines that have been updated over the last couple of months. This means we are not yet able to open our office in Malvern Gate, Worcester to the public.
We are now offering footcare home visits by appointment only and advice over the phone.We have opened our Ross-on-Wye office to the public on an appointment only basis for information & advice, footcare and 1-2-1 digital support sessions. The Ross Office is also providing support via phone calls.
We are very pleased to launch our new Companion Line service. This service is here to support people who may benefit from a regular call from one of our volunteers. Not having someone to talk to regularly can be lonely, particularly if you are used to sharing your home and time with others. This service is for anyone over the age of 18, living in Herefordshire or Worcestershire. We will match a client up with a likeminded person who has similar interests or hobbies and the volunteer will offer a regular phone call.
We are still on the look out for volunteers to support with our Independence at Home service and new Companion Line service. If you are interested in volunteering please contact Juliette – volunteering@ageukhw.org.uk or find out more here. Thank you to all our current volunteers who continue to support us to help people throughout the two counties.
During and post lockdown we have been busy contacting all of our clients, their families and carers; each month speaking to around 3,200 people, dropping off groceries and medical prescriptions to 600 people and given information and advice support to 1420 people.
We're disappointed that we aren't able to see people in person, we are still continuing to support clients, their families and carers through phone calls and email. Our Information & Advice, Veterans Service and Dementia Wellbeing Service is providing support through phone calls and email. Whilst our Help at Home service and Independence at Home service are continuing to help people in their homes with government recommended PPE and restrictions on close contact with clients.
The members of both our Droitwich Spa Meeting Centre and Drybridge House have missed coming into the centres just as much as we have missed seeing them. At present both centres are yet to open to members, however our staff and trustees are working hard to reopen them in the near future.
Our Training Solutions team have adapted the way they are delivering training sessions. We are now able to offer a range of courses via zoom as well as manual handling training which combines a zoom session for the theory side of training and Covid-secure Face-2-Face training for the practical elements.
Unfortunately due to social distancing we are unable to reopen most of our social activities like our allotment, computer café and scrabble club to the public at the moment, but we had our first socially distanced group walk just this week! Our volunteers have been working on a rota basis to make sure our allotment still remains healthy and thriving. One of our volunteers has kindly held a socially distanced produce sale from the allotment in front of her house and has raised a brilliant £50!
Most importantly, if you or someone you know is feeling lonely, and would really like to talk to someone, or just needs a bit of shopping done, then please contact us on 0800 008 6077.
If you would like to donate to our COVID-19 Emergency Appeal please follow this link
Keep safe and keep well!
The contact details for the other local Age UKs in Herefordshire and Worcestershire are:
Age UK Worcester & District - 01905 724 294
Age UK Malvern & District - 01684 560666
Age UK Hereford & Localities - 0333 0066 299
Age UK Bromsgrove, Redditch & Wyre Forest - 01527 570 490
You can get more information from Worcestershire County Council here - http://www.worcestershire.gov.uk/here2help
Downloadable information poster
You can get more information from Herefordshire Council here - https://www.herefordshire.gov.uk/
Downloadable information document
Please see information below from the Faculty for Older People of the British Psychology Society on supporting older people and people living with dementia at home during self-isolation -
Downloadable information document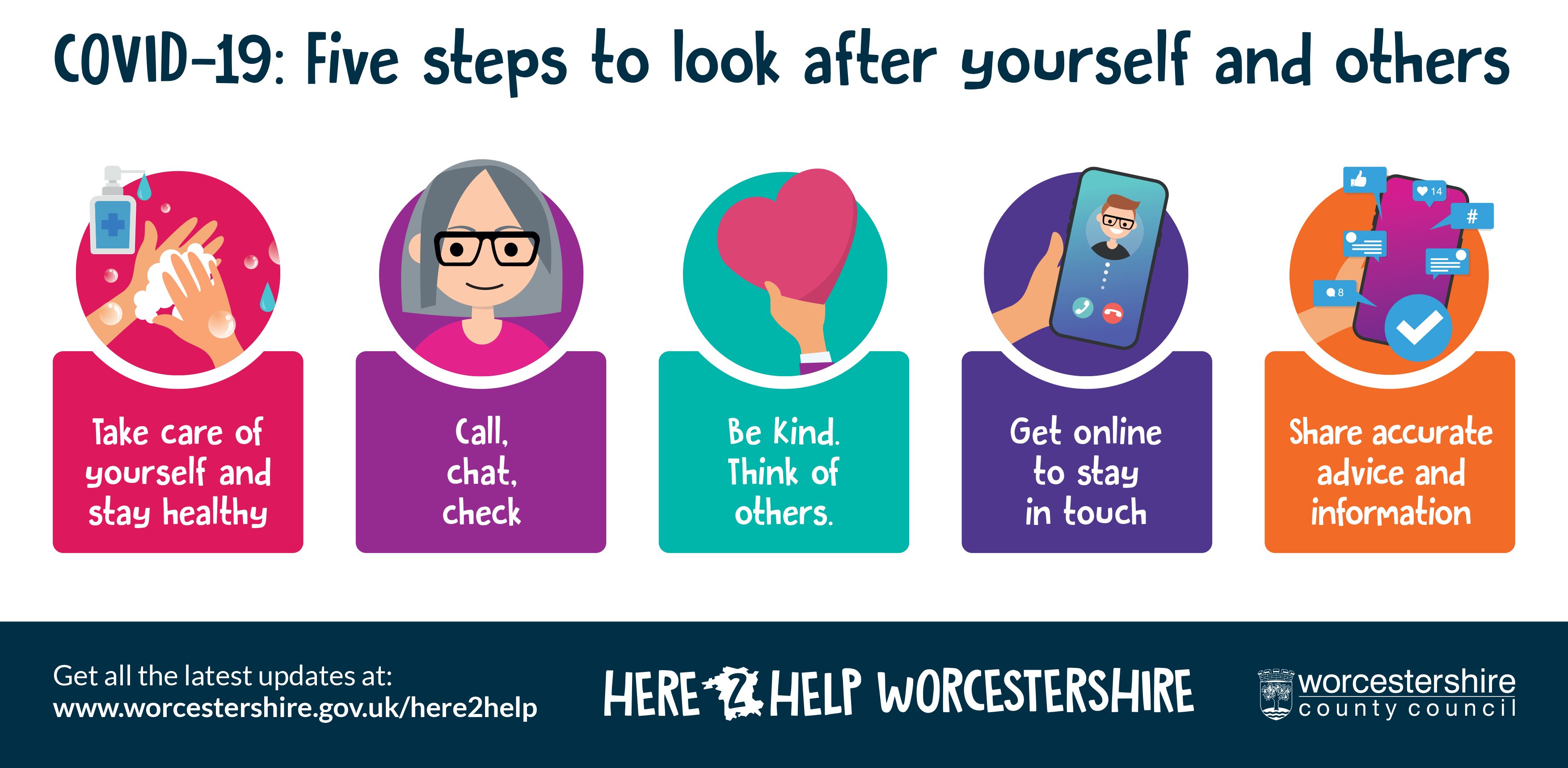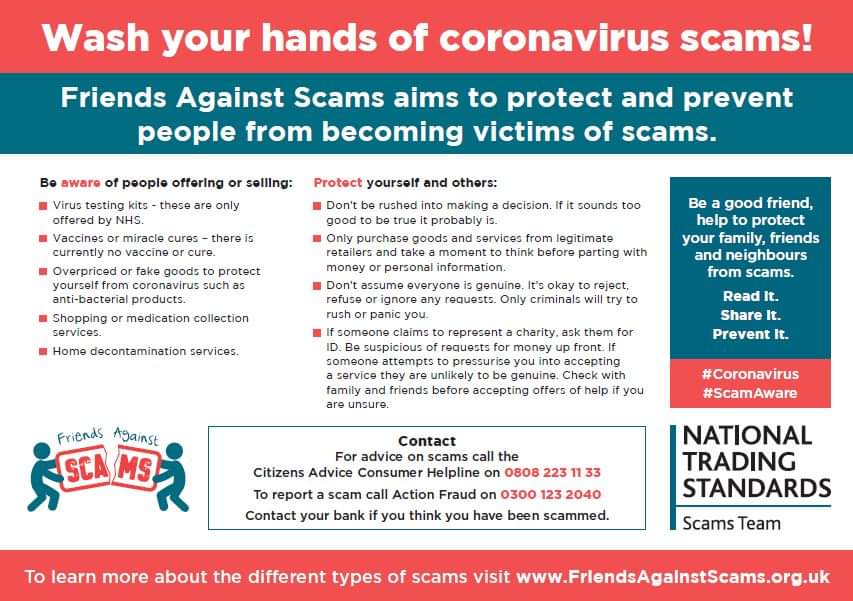 Contact Age UK Herefordshire & Worcestershire:
Telephone: 0800 008 6077
Email: admin@ageukhw.org.uk