Coronavirus (Covid-19) Information
CORONAVIRUS – WHAT HAPPENS NEXT?
In the light of government advice and guidance, sadly we have had to suspend some of our current services for the present. From Friday afternoon, 20th March:
The offices in Malvern Gate Worcester, and Ross will be closed to the public, therefore Footcare, Podiatry, Training, and drop-in for Information & Advice services will be suspended until further notice.
All Wellbeing Activities including Computer Clubs and the Walking Group will be suspended until further notice.
As our offices in Malvern Gate and Ross will be closed, unfortunately clients who may occasionally call into the offices for a variety of reasons will not be able to do so but will be contacted by the services so that they know how to get in touch.
Day care activities at Drybridge House in Hereford, and the Droitwich Spa Meeting Centre will close until further notice.
We will be increasing other services and support we are able to offer in the current circumstances including:
Day care clients will be offered on-going support through regular phone calls, shopping and prescription collection, as well as phone support to carers, as they may well be under additional strain during this difficult period.
The Help at Home scheme and Independence at Home scheme will continue, whilst using recommended hygiene procedures but with some restrictions on close contact with clients.
Other staff and volunteers within the Organisation, whose usual services have to be suspended, will be available to reach even more vulnerable, isolated people.
Training may be able to continue via Skype/Facetime delivery to care homes or other groups where feasible.
We are hoping to be able to increase our volunteer teams so that we can respond quickly to any requests for shopping, prescription runs or regular phone calls, so please get in touch if you have a few hours a week you could offer.
Most importantly, if you or someone you know is feeling lonely, and would really like to talk to someone, or just needs a bit of shopping done, then please contact us on 01905 740950 or 0800 008 6077
If you would like to donate to our COVID-19 Emergency Appeal please follow this link
Keep safe and keep well!
The contact details for the other local Age UKs in Herefordshire and Worcestershire are:
Age UK Worcester & District - 01905 724 294
Age UK Malvern & District - 01684 560666
Age UK Hereford & Localities - 0333 0066 299
Age UK Bromsgrove, Redditch & Wyre Forest - 01527 570 490
You can get more information from Worcestershire County Council here - http://www.worcestershire.gov.uk/here2help
Downloadable information poster
You can get more information from Herefordshire Council here - https://www.herefordshire.gov.uk/
Downloadable information document
Please see information below from the Faculty for Older People of the British Psychology Society on supporting older people and people living with dementia at home during self-isolation -
Downloadable information document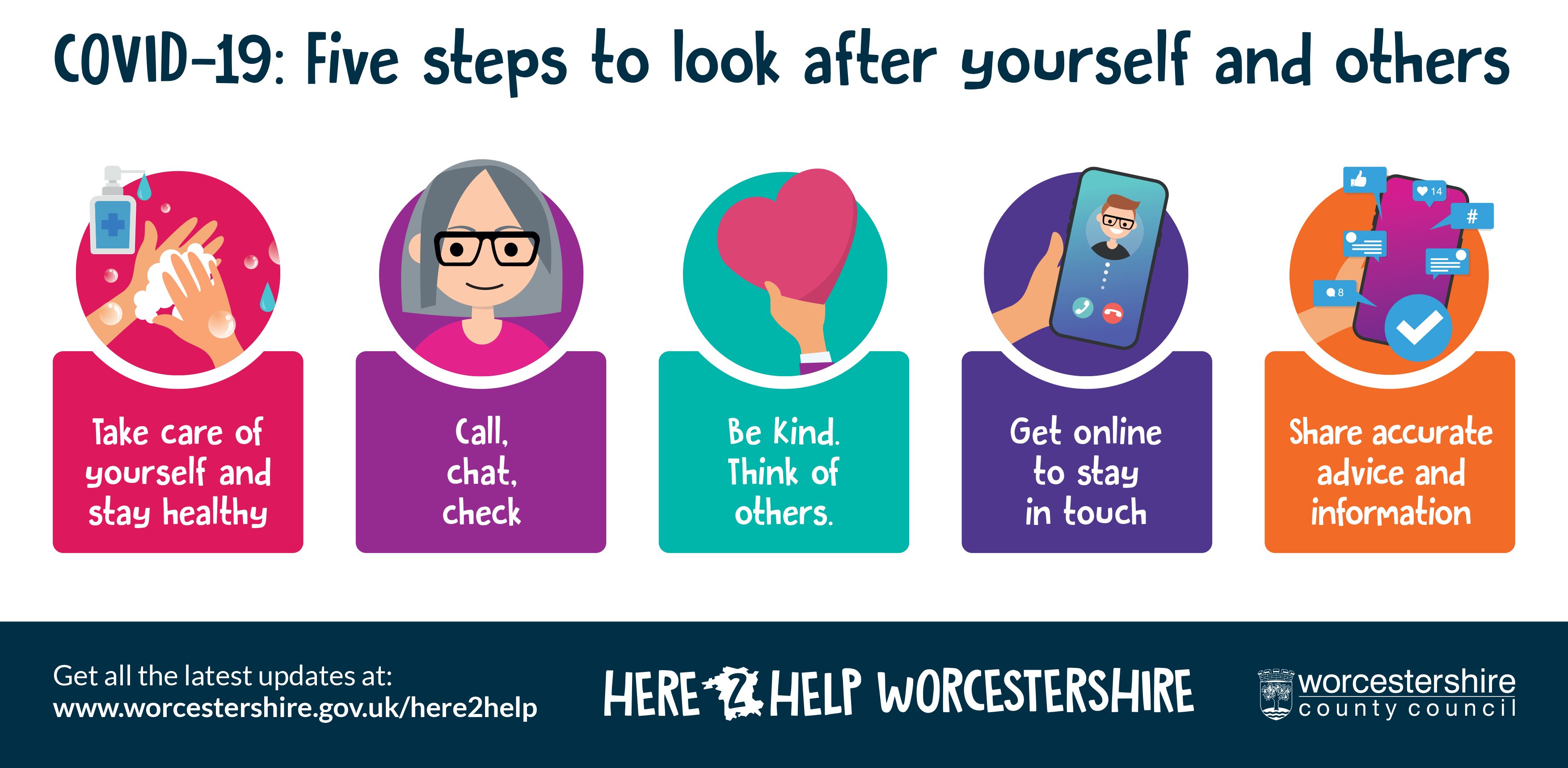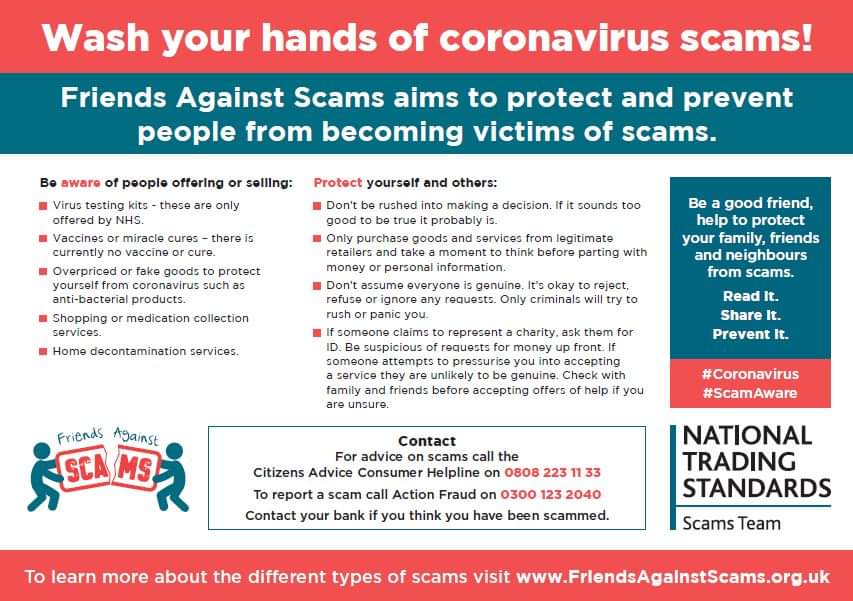 Here's how you can get in touch with Age UK Herefordshire & Worcestershire:
Worcester (Main Office):
Telephone: 01905 740950 or 0800 008 6077
Email: admin@ageukhw.org.uk
Age UK Herefordshire & Worcestershire
Malvern Gate,
Bromwich Road,
Worcester
WR2 4BN
Opening times:
Monday - Friday: 9:00am - 4:00pm