Dementia Wellbeing Service
Our Dementia Wellbeing Service is here for you and your loved ones to help you to live well with dementia.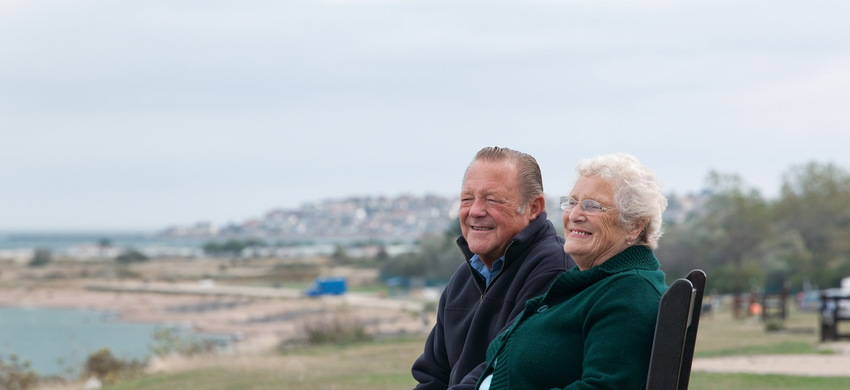 Living well with dementia.
The Dementia Wellbeing Service brings together a number of services and activities which offer support, information and guidance. These include Dementia Cafes, specialist support for families and people with Young Onset Dementia and help and advice from experienced Dementia Wellbeing Officers.

Dementia Wellbeing Hub

Dementia Wellbeing - Over 65

Dementia Wellbeing - Young Onset

Peer Support and Dementia Cafes

Peer support through Stimulation Therapy (Maintenance Cognitive Stimulation Therapy), taking a proactive appraoch to slowdown dementia development.
How to access the service?
Referrals can be made by a healthcare professional or via self-referral, following a diagnosis from a Worcestershire GP. During your initial conversation with the service, we will organise a home visit appointment from one of our Dementia Wellbeing Officers - they will then be your central point of support.
Contact the Dementia Wellbeing Service: 0800 008 6077
Below you can find a list of various dementia support services across both counties.
Directory of Dementia Services May 22.pdf
Service providers - If you are aware of any changes to the services that are listed, please advice us so we can keep this directory as up to date as possible.
Listen to Peggy and Malcolm below speaking about the support they received from Age UK H&W.
(This video was filmed prior to the Covid-19 outbreak)
Support in your community:
Local 'Drop-in' Sessions

Visit your local Dementia Wellbeing Officer at a drop-in session:

Worcester, Warndon Library & St John's Library
Upton, Upton Surgery
Kidderminster, Hulme Street Medical Practice
Redditch, Catshill & Rubery Libraries
Evesham, Abbey Medical Practice

Please contact us for dates.

Dementia Cafes & Peer Support

Dementia Cafe's and Peer Support sessions are held all over Worcestershire:

Worcester
Malvern, Tenbury
Pershore, Evesham
Kidderminster,
Redditch, Bromsgrove

Please contact us for dates.
Contact Age UK Herefordshire & Worcestershire:
Telephone: 0800 008 6077
Email: referralhub@ageukhw.org.uk
More Dementia Advice
Useful information from other websites:
Useful links on our website: