Drybridge House Centre, Hereford
Our centre in Hereford provides a warm and friendly environment for older people.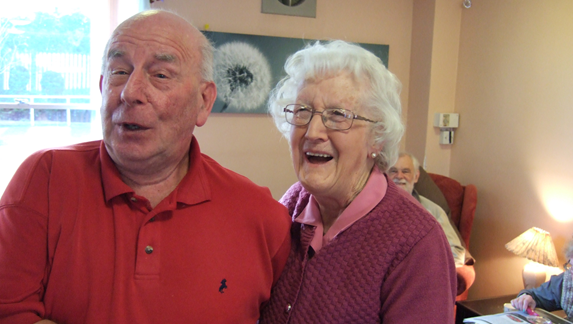 Drybridge House offers opportunities for you to meet new friends, enjoy a hot cooked meal, take part in a wide variety of activities and spend quality time with other people. We provide a warm and friendly environment for up to 24 people per day, Tuesday to Thursday, 9.30am to 3.00pm.
Our Team
All the staff at the centre are experienced and expertly trained to ensure that you receive the support you need, are safe and comfortable, and have an enjoyable day. Every member of the team has a DBS / CRB check and references validated to support their application. The team is committed to providing a high quality care service at all times.
Activities
We provide a range of stimulating activities which are tailored to suit your preferences and abilities. These include:
Bowls
Skittles
Quizzes
Crafts
Trips to local areas of interest
Yoga
And much more...
Supporting Services
To complement the range of activities and personal support, we also offer:
Refreshments throughout the day and a hot midday meal
Information and Advice sessions
Self funded places
Part and full days
Volunteering opportunities
Pricing
Please contact us to find out about pricing – you may be eligible for a free or discounted service. We are committed to providing value for money services.