Gardening in Worcestershire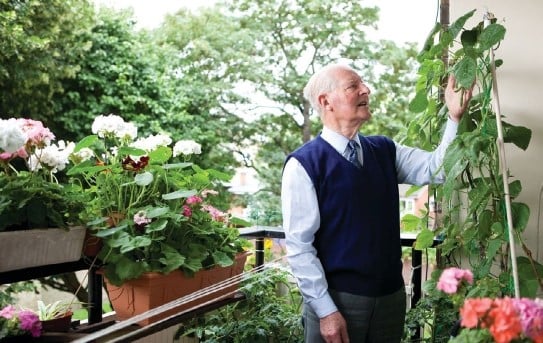 £18 per hour. Gardening needs to be booked for a 1 1/2 hour minimum session (at £27) but can be longer. We are committed to providing value for money services.
Please note, this service is not available outside Age UK Herefordshire & Worcestershire - Head Office's catchment area.
Help with gardening and other outdoor tasks, including mowing the lawn, trimming hedges, planting and general tidying
Would you like help with your garden?
Our gardeners visit their clients on a regular basis and help with:
General tidying of your garden
Mowing the lawn
Trimming of hedges
Assistance with planting new flowers
And much more…
https://www.ageuk.org.uk/herefordshireandworcestershire/about-us/contact-us/
How we get started
If this is the kind of help you, a relative, or friend is looking for, please get in touch so that we can arrange a home assessment visit. This will be an opportunity for one of our team leaders to discuss our services in more detail, to find out exactly what kind of help is needed and to plan an appropriate schedule of visits.

Our team leaders will then find a suitable, local gardener who will provide your regular support.

Our Assistants have enhanced DBS checks and undergo relevant training. They are friendly and professional.

Our service is very flexible and we're happy to amend the frequency or length of visits to suit your changing needs.

What does it cost?
The gardening costs is £18.00 per hour, with a minimum duration of 1 1/2 hour per visit.

We are committed to providing value for money services.

Clients are invoiced monthly in arrears and payments are taken by direct debit.

This service is available in Worcester and Droitwich.

For more information or to arrange a home assessment visit, please contact the Help at Home Team.
We're recruiting gardeners
We are looking for reliable and trustworthy Gardeners to deliver a high-quality gardening service for older people across Worcestershire. The service is designed to help older people look after their gardens by providing a practical service which enables them to maintain a safe environment and support to retain their independence.
https://www.ageuk.org.uk/herefordshireandworcestershire/about-us/work-for-us/gardeners/