Free, confidential and impartial information & advice service for older people, their families and carers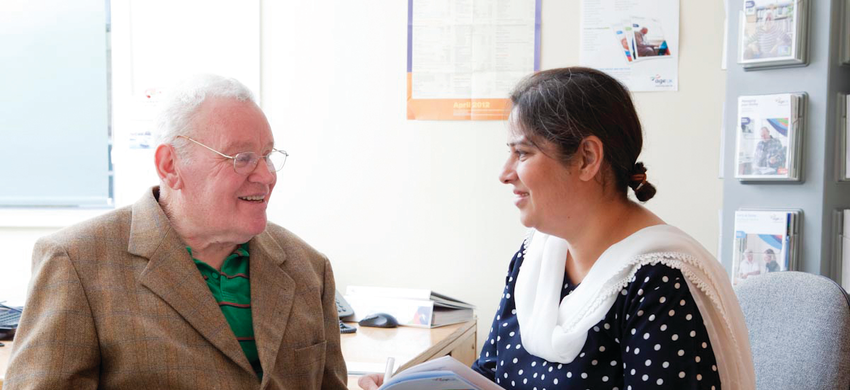 What can we help you with?
Our advisers are trained to help you on a range of queries, such as:
Social care


Provide information on finding a care home or help at home. For online information visit

Worcestershire Care Service Directory.




Your income
Free benefits checks and help with applying for benefits and pensions. Visit Age UKs Benefits Calculator.


Tax
We

offer

free Tax Surgeries for the over 50s, in partnership with Tax Help for Older People.


Your home
Information on staying safe, warm and independent in your own home.


Legal issues
Wills, Power of Attorney, and how to deal with an estate. Free 30 minute appointments with our expert legal advisor at one of our Legal Surgeries - book an appointment.


Form filling
We can help you fill out forms, including applications for most available benefits.


Wellbeing


Advice on staying safe and healthy in later life, including local activity programmes.




Signposting
If we don't offer a service you need, we can point you in the right direction!


Useful information guides and links
A range of free information guides and links to useful services. If you need hard copies of our free information guides & factsheets, please contact us.
How to access the service:
You can access our information and advice service in a number of ways, including email and phone, or drop into one of our offices:
Worcestershire
Opening times:
Monday to Friday: 9:30am - 3:00pm
By phone: 01905 740950 or 0800 008 6077
By email: information@ageukhw.org.uk
Wychavon
We offer an outreach service in several locations across Wychavon. Please contact us to find out more:
By phone: 01905 740950 or 0800 008 6077
By email: information@ageukhw.org.uk
Ross-on-Wye and District
By phone: 01989 763887 (Information and Advice)
01989 567165 (Administration)
Available by phone:
Monday 10:00am – 3:00pm
Wed 9:00am – 4:00pm
Thurs 9:00am – 4:00pm
Fri 9:00am – 4:00pm
Drop in Information & Advice:
Monday and Friday 1:00pm - 3:00pm
Palma Court,
27 Brookend Street,
Ross-on-Wye
Herefordshire,
HR9 7EE
Droitwich Spa
Drop-in service: Monday: 9:30 -12:30
Appointment only: Thursdays: 9:30 -12:30
(Home visit appointments can be arrange Monday - Friday via our Worcester Office: 01905 740950 or 0800 008 6077)
T: 01905 772126
Olive Branch Community Centre (Baptist Church, next to Barclays Bank)
Winnetts Lane
Ombersley Street East
WR9 8BZ
Free booklets and online information
Age UK produces free information guides and factsheets on a wide range of topics, including home adaptations, dementia, and advice for carers. You can find a complete list of guides and factsheets on the Age UK national website.

We have really useful information guides on keeping yourself warm, healthy and safe this winter. If you would like hard copies of factsheets or guides please contact us, and we'll be happy to provide them.
Further Information:
Related pages on our website
Related pages on other websites: