Social Prescribing: Linking you to a range of local services and support
The Social Prescribing Service offers you help in accessing non-medical support and services in partnership with your local GP Practice, in Pershore & Upton.
So how does it work?
A member of your GP practice may suggest a referral to the Social Prescribing Service, or you can ask a member of the practice to make a referral for you. One of our Social Prescribers will then contact you to find out what you are interested in and explore what services and activities you might want to be involved in and how to access them. Together you will be able to:
Explore what is important for your life and wellbeing

Identify local activities and services you can benefit from

Gain support and encouragement to start using services that can help you
Who are the Social prescribers?
They are:
Someone to talk to confidentially

Someone who can help you decide what you'd like to do to improve your health, wellbeing and independence

Someone who can find you activities that will suit you

Someone who can give you support along the way
What kind of services and activities can they link you to?
Healthy lifestyles and active lives

Arts, music and creativity

Befriending, counselling and other support groups

Housing benefits and financial support and advice

Employment, training and volunteering
Education and learning
Getting involved in local groups
Specialist services and support
If you would like to see one of our Social Prescribers, contact your Pershore & Upton GP Practice. To find out more: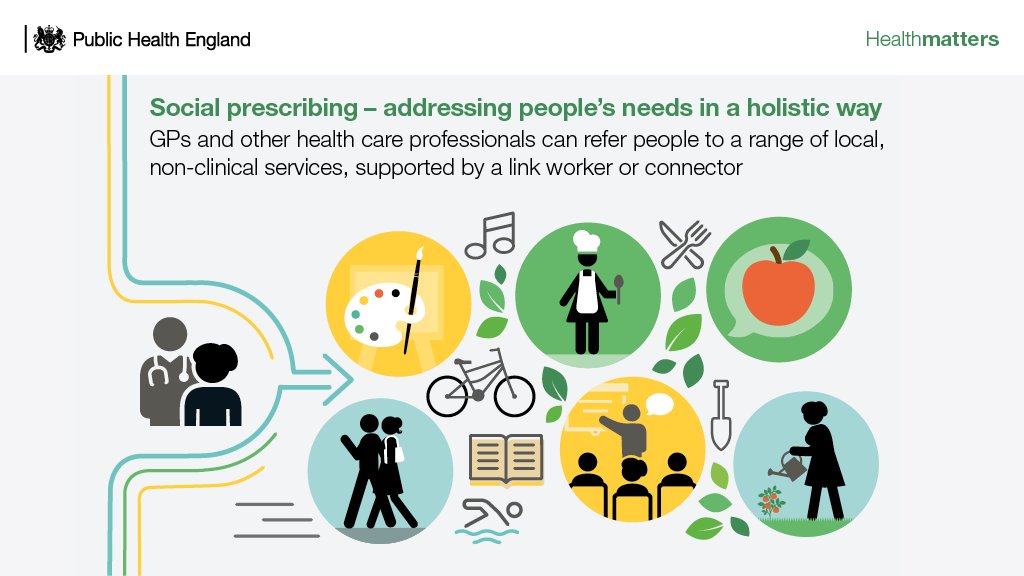 Contact Social Prescribing:
Telephone: 01905 740950 or 0800 008 6077