Age UK North Staffs offers a limited information and signposting service for older people, their families and carers.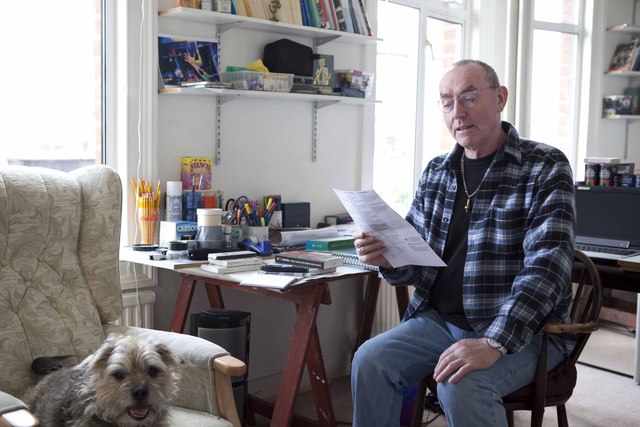 How we can help
As from April 2018, our free information and advice service is limited to an information and signposting service due to lack of funding. This means that we cannot presently offer appointments with an adviser or carry out casework.
If and when funding of the service improves, we will resume advice work. In the meantime, our office staff may be able to help with straightforward enquiries, and also tell you about other local advice agencies, see below.
Other local advice services
Citizens Advice
Staffordshire North and Stoke Citizens Advice provide a service from four locations:
Hanley
Biddulph
Kidsgrove
Newcastle-under-Lyme.
You can find out more about Staffordshire North and Stoke Citizens Advice by following this link to their website.
For people in the Staffordshire Moorlands, Citizens Advice have offices in Cheadle and Leek:
In addition, the Borough Council may be able to help. Follow these links for:
Disability Solutions
Due to overwhelming demand, Disability Solutions are only able to offer information, advice and support on an appointment only basis. To avoid disappointment please ensure you have a prearranged appointment, as individuals who drop-in to our offices will not be seen without an appointment.
The advice line is 01782 638300, and is open Monday-Thursday between 10am and 2.30pm
Older people's information and advice
Our limited service will continue to be intended for anyone over the age of 50, and their friends, relatives and carers. While we are not providing advice work at present, you are welcome to come in and browse and take away our information resources during office opening hours, 9.30am-3.00pm, Monday to Thursday.
But please do not drop in to the office if you are in need of advice or help with forms please call first, or refer to other local advice agencies. Our Hanley office is not open to the public on Fridays, with the exception of pre-booked solicitor appointments.
For information and signposting, you can contact us in person or you could ask a trusted family member, carer, friend, neighbour, social worker or your GP's surgery to contact us on your behalf. Our staff will discuss your enquiries or concerns with you with dignity and respect. We will provide you with information helpful to making an informed decision about what's best for you. Our information is free, confidential, independent and unbiased; and no information about you is passed to anyone else without your consent.
Topics we may be able to help you with:
Welfare benefits — your entitlements
Health
Social care
Residential and non-residential care
Help at home
Housing matters
Learning, Social and Leisure activities
Employment matters
Voluntary work opportunities
General enquiries.
National Age UK Advice line
In addition to our Information and Signposting service, the national Age UK charity offers a free advice line that is open 365 days a year. It is a "confidential, national phone service for older people, their families, friends, carers and professionals". They have a team of expert advisers who will give you information that is reliable and up-to-date.
Do you know what benefits to claim and how to claim them?
Worried that you can't afford to retire?
Anxious about a planned hospital stay and how to cope when you leave?
Need advice on choosing the right care home?
To talk to someone, just call 0800 028 66 54 every day of the year between 8am-7pm, including all bank holidays.
More Resources
Age UK produces free information guides and factsheets on a wide range of topics, including home adaptations, dementia, and advice for carers. You can find a complete list of guides and factsheets on the Age UK national website.

If you prefer to read information online, the Age UK national website has information and advice on many topics, including how to find a care home, how to avoid scams, and Power of Attorney.
Advice on Benefits
Age UK national provides information on benefits you could be entitled to, with details about each type of benefit, eligibility, and claiming.
Care Services Directory 2018
AVAILABLE NOW
Looking for care in Staffordshire? The Staffordshire & City of Stoke-on-Trent Care Services Directory 2018 can help.
With information on paying for care homes, ways to stay independent and a list of care in Staffordshire, the social care directory contains all you need to make your care choices.
View the directory online