⚠️
15-6-2020
UPDATE: We are open

Following closure during coronavirus (COVID-19), Longton Charity Shop has now re-opened.
Whether you're having a clear out or after a bargain, every penny we raise at Longton Charity Shop helps us to continue supporting local older people.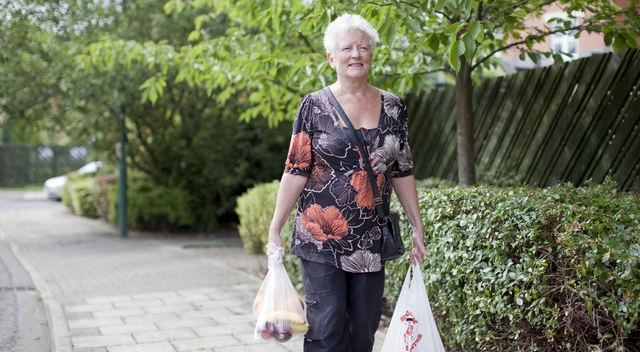 Through every penny of the proceeds from our charity shop, we can help older people make more of life and contribute towards a thriving local community.

Where to find us
Our Longton charity shop is located at 59 The Strand, Longton, Stoke-on-Trent, ST3 2NS.
Opening hours
We are open Monday to Saturday 9am to 4pm.
What we stock
We have a great range of items in store, our speciality is clothing and accessories, such as:
Hats
Bags
Gloves
Scarves
Shoes
Ladies clothing including jackets and dresses
Mens clothing including coats and suits
Donations
We really appreciate your support in providing stock for us to sell. If you're having a clear out and have some items to give away, please make sure that they are clean, without holes or rips.
You can drop any donations off to our store directly during our opening times. If you leave items on the doorstep after closing we can't guarantee we will get them as they may be cleared away by street cleaners.
Call us:
01782 598373

How about volunteering in our shop?
We're looking for friendly, enthusiastic volunteers to help with the day-to-day running of our Longton shop.