Local Age UKs join forces to benefit older people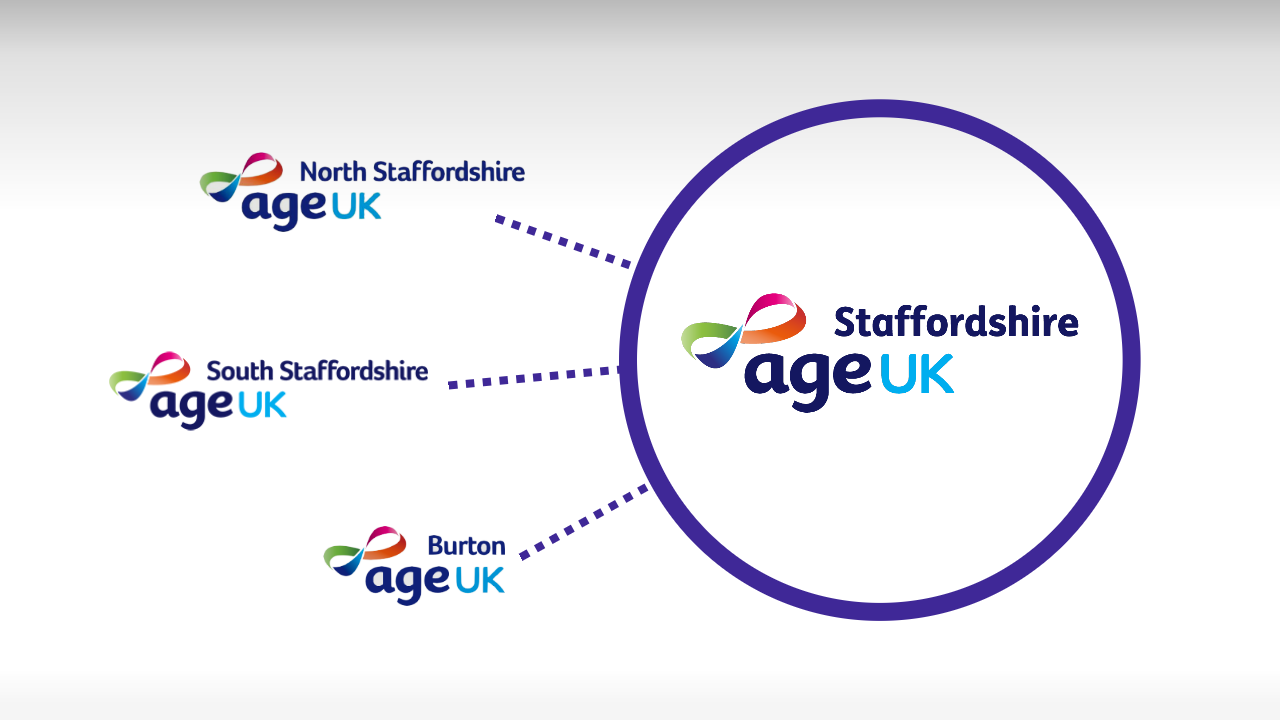 Published on 01 October 2018 12:00 AM
The Boards of Trustees of Age UK South Staffordshire, Age UK North Staffordshire and Age UK Burton on Trent are pleased to announce the bringing together of the 3 charities to create a single countywide charity, called Age UK Staffordshire, to support the health, wellbeing and independence of people aged 50+ through offering high quality services.
The countywide charity launched on 1st October 2018 and all the services previously provided by the three Age UKs will continue as normal.
Nicola Sawyer, Chair of Age UK Staffordshire Board of Trustees said: "Our three charities have a history of successfully working together on various projects and services. Older people are at the heart of everything we do, and as one charity we will be even better placed to meet the needs of older people across the county. We will be working very hard to ensure we are able to offer a wider range of services across more of the county in the future".
Naomi Pay, Chief Executive of Age UK Staffordshire said, "This is an important and exciting step. We look forward to continuing to making a real difference to the lives of local older people and ensuring that Age UK Staffordshire can be the first port-of-call for quality support and services, helping to make later life more fulfilling and enjoyable".
"Age UK Staffordshire brings together the extensive skills and experience of over 250 professional staff and more than 350 volunteers. We will continue to work in partnership with other local Age UKs, Age UK and local organisations and agencies for the benefit of older people", she added.
For general or media enquiries, please see our Contact Us page.