Age UK Staffordshire remains committed to supporting older people during coronavirus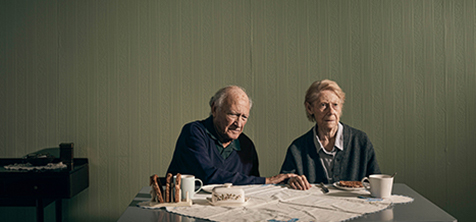 Published on 19 April 2020 12:00 AM
During these difficult and unprecedented times, Age UK Staffordshire remains committed to providing the best support to older people in North, East and South Staffordshire.
If you are worried about how you or someone else will manage during the coronavirus crisis, you can contact Age UK Staffordshire on 01785 788477 or browse available services now.
Age UK has also produced a new guide about coronavirus (COVID-19) that includes information about the symptoms of the virus, how you can reduce the risk of catching the virus and spreading it to others, and how you can continue to look after yourself and others. It includes a useful organisations section with helpful signposts to other sources of specialist information.
Age UK coronavirus (COVID-19) guide

Services, activities and events
Due to the current coronavirus pandemic, Age UK Staffordshire has postponed or suspended some services.
While buildings may be closed and resources may be stretched, the charity is still continuing to:
Offer Help at Home as a limited service - essential calls such as shopping or supporting clients where they have no one.
Support some Day Opportunities service users in the community with meals, phone contact and a sitting service to provide carer respite.
Support GP practices through a remote service for social prescribing / independent living coordinators.
Keep an eye on anyone there are concerns for, such as people who normally would attend the Lunch Club or exercise groups.
Age UK Staffordshire is also working with Staffordshire County Council to support them to meet the needs of vulnerable older people.
Naomi Pay, Chief Executive at Age UK Staffordshire, said:
'We take the health and well-being of our clients, staff and volunteers very seriously and always work hard to ensure that everyone remains safe and well.'
'We are following NHS and Government guidelines on how best to respond to the outbreak.'
Volunteering for Age UK Staffordshire
We're working with Support Staffordshire to coordinate how people can volunteer or support their local community during the coronavirus outbreak.
We'd like to encourage you to start helping older people who may be in need and not connected to our organisation. Please consider taking part in neighbourly volunteering to help reach these individuals.
To do this, you can view a simple training video on the Age UK website and then access a printable postcard to offer assistance to older neighbours and to provide them some helpful Age UK information.