Christmas Opening Hours Announced for Age UK Staffordshire Charity Shops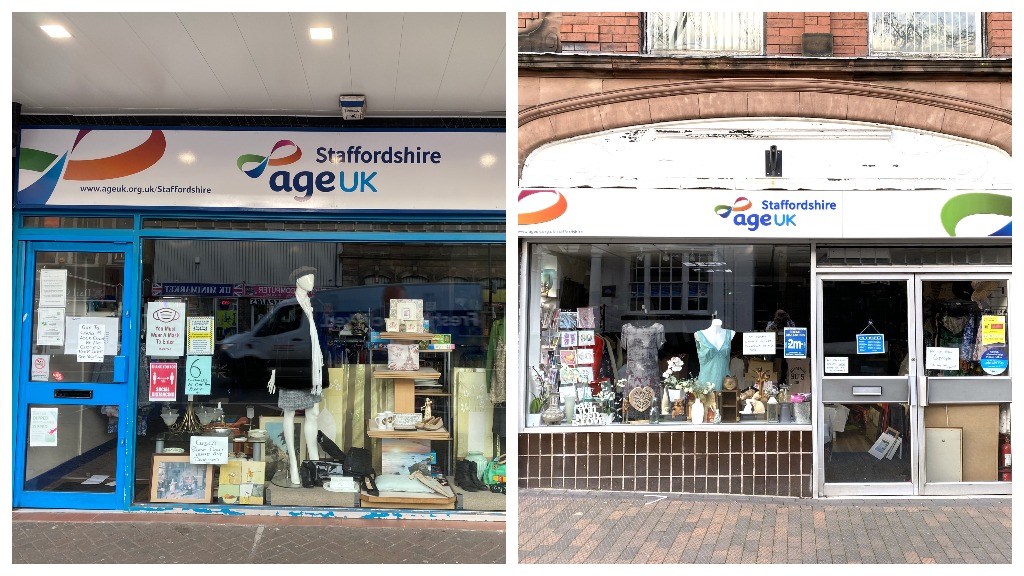 Published on 19 December 2021 12:00 AM
Age UK Staffordshrie have announced their Christmas Opening Hours for their Charity Shops.
With two Charity Shops across Staffordshire, located in Longton and Stone, Age UK Staffordshire's opening hours for shops should be noted by all customers.
Age UK Staffordshire say their shops are crucial to the work of their organisation, helpng to raise much-needed funds which is then used to provide services which are not funded by other agencies.
Over the Christmas season, Age UK Staffordshire's Charity Shops will be open as follows:


Open until 4:00 PM on Christmas Eve
Closed Christmas Day
Closed Boxing Day
Closed 27.12.2021 to 3.1.2022
Open as usual from Tuesday 4th January 2022


Open until 4:00 PM on Christmas Eve
Closed Christmas Day
Closed Boxing Day
Closed 27.12.2021 to 3.1.2022
Open as usual from Tuesday 4th January 2022