More support for older people in Staffordshire who gave military or National Service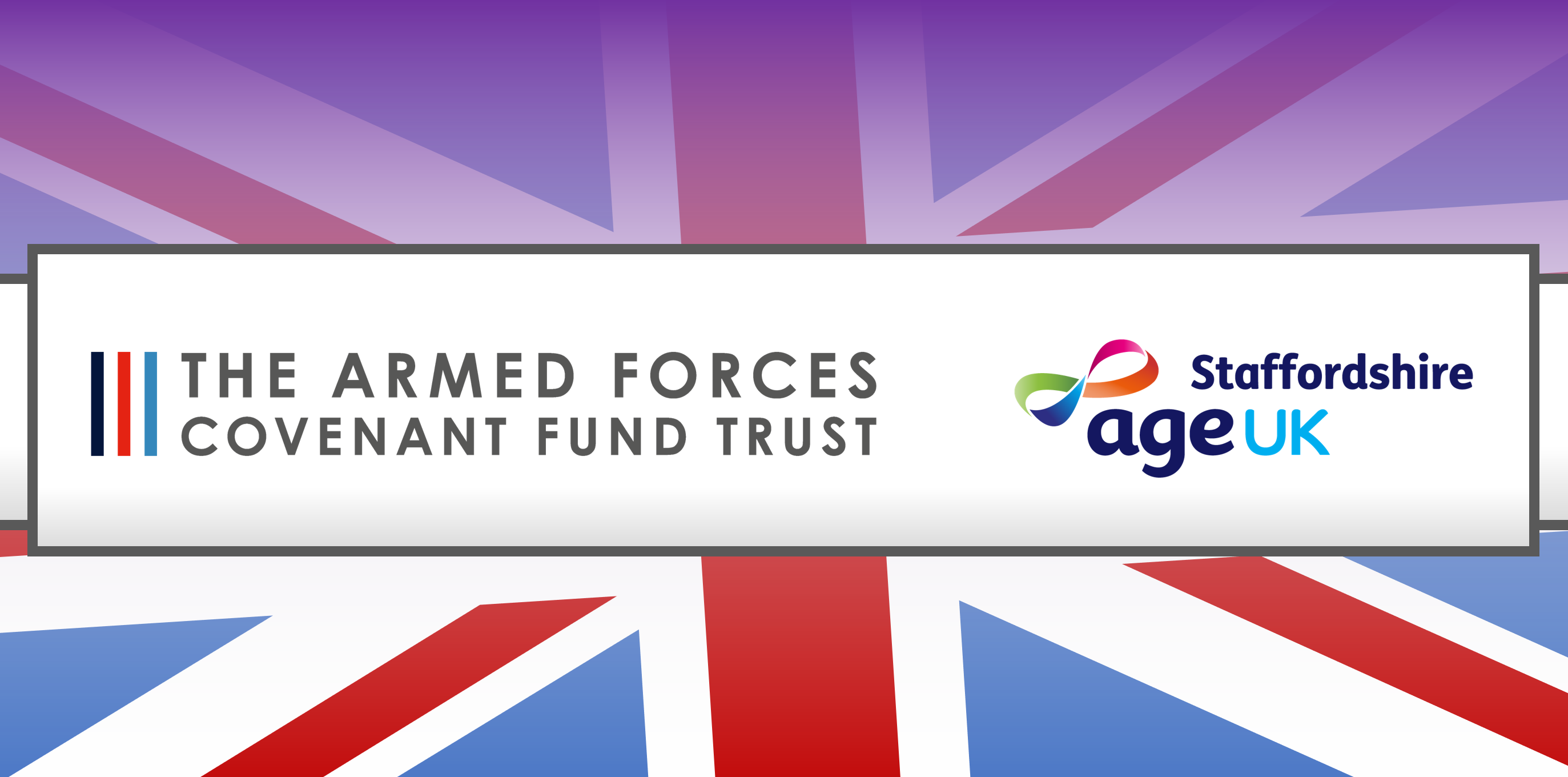 Published on 11 April 2021 12:00 AM
Age UK Staffordshire has been successful in securing further funding through The Armed Forces Covenant Fund Trust, to support older Veterans in the local area.
The project, called Veterans Should Not Be Forgotten, is running between April and August 2021.
Anyone who has completed at least 1 day of military service or National Service can get free support from Age UK Staffordshire, Monday to Friday.
Age UK Staffordshire's trained, experienced team are delivering the project. Services include home deliveries of essential items such as bread, milk or toiletries, in addition to books magazines, newspapers and activities packs.
Meal deliveries, collection and delivery of prescriptions and help finding professionals to undertake emergency home repairs are among other vital services being offered.
Wellbeing calls, which are regular phone calls to check in on the general wellbeing of the individual, are part of the service offer.
Other practical support will include support at home with activities in the form of Day Opportunities at home. The charity will provide this as 1 to 2 hours support at home by experienced trained staff to support with chosen activities.
Jenny Bell, Project Lead, said: 'The project aims to improve wellbeing and alleviate loneliness across Staffordshire.
'The range of services on offer, in addition to signposting to other organisations, will bring great health benefits to our local Veterans.'
Veterans Should Not Be Forgotten is funded through The Armed Forces Covenant Fund Trust, who announced the launch of an emergency programme in April 2020. This was funded by HM Treasury from the new £10M Veterans Fund.
Age UK Staffordshire's delivery of the Veterans Should Not Be Forgotten project will see their team following procedures to ensure everyone is kept safe during COVID-19, such as Government guidance on social distancing, cleaning and PPE (personal protective equipment).
Self-referrals are welcome, in addition to referrals from outside organisations.
To make a referral, contact:
Jenny Bell - 07919 167758 or email: jenny.bell@ageukstaffordshire.org.uk