People aged 75 and older are now eligible for a spring COVID-19 booster vaccination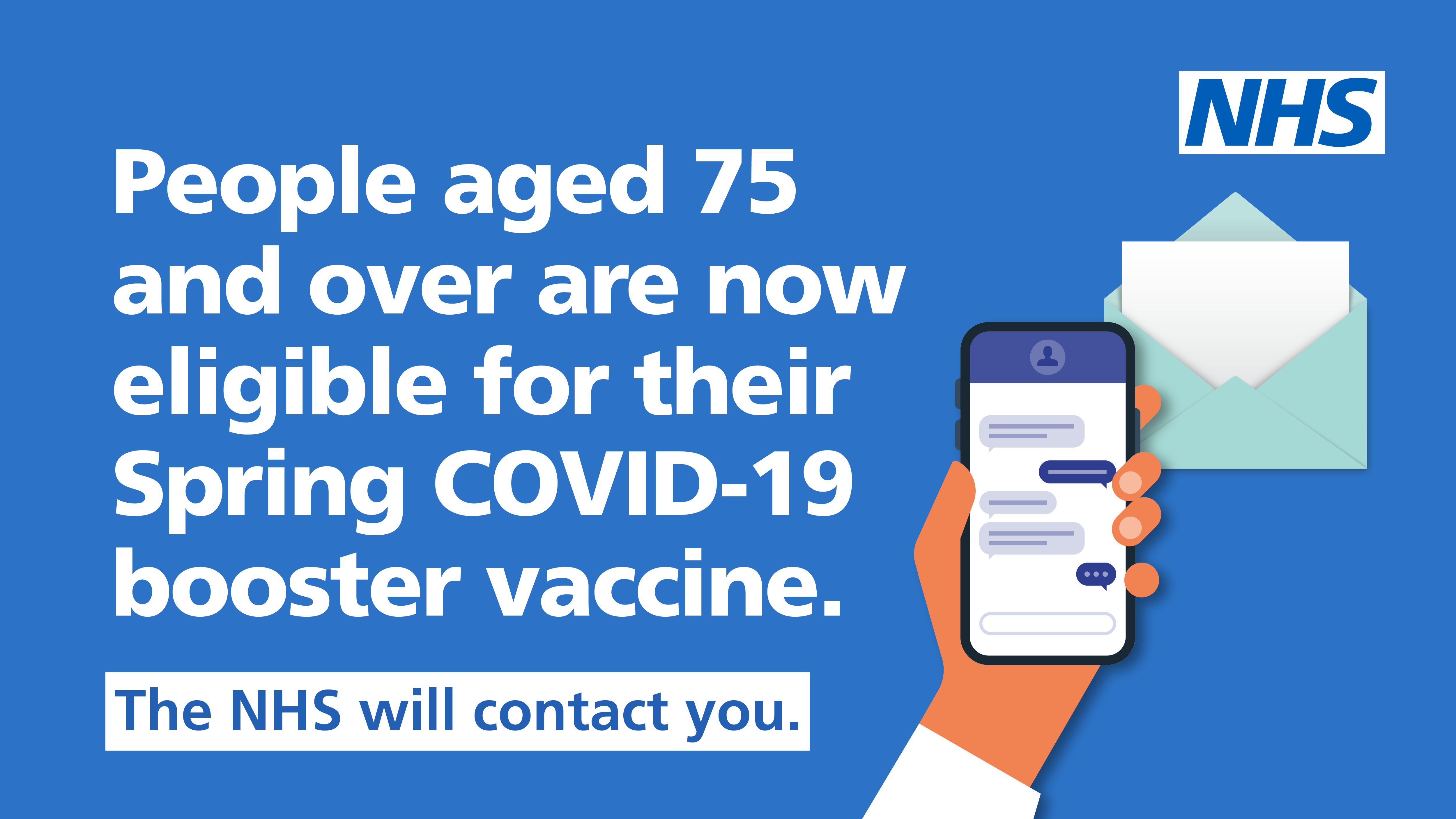 Published on 27 March 2022 12:00 AM
People aged 75 and older are now eligible for a spring COVID-19 booster vaccination.
If you are in that age group or you have a loved one aged 75 or older, the NHS will be in touch to invite you to book a booster when it's due.
Bookings can be made in advance and the advice is to try to book an appointment about six months after the last dose, in order to get the best protection from the spring booster.
The spring booster can be accessed online at nhs.uk/covidvaccine or by calling 119.
Calls to 119 are free from mobiles and landlines. Lines are open every day from 8am to 8pm, and 119 can provide support in 200 languages.
Local NHS teams will be contacting care homes in their patch as they have done previously to arrange for spring boosters for people who are eligible and have been invited.