Fashion Show Success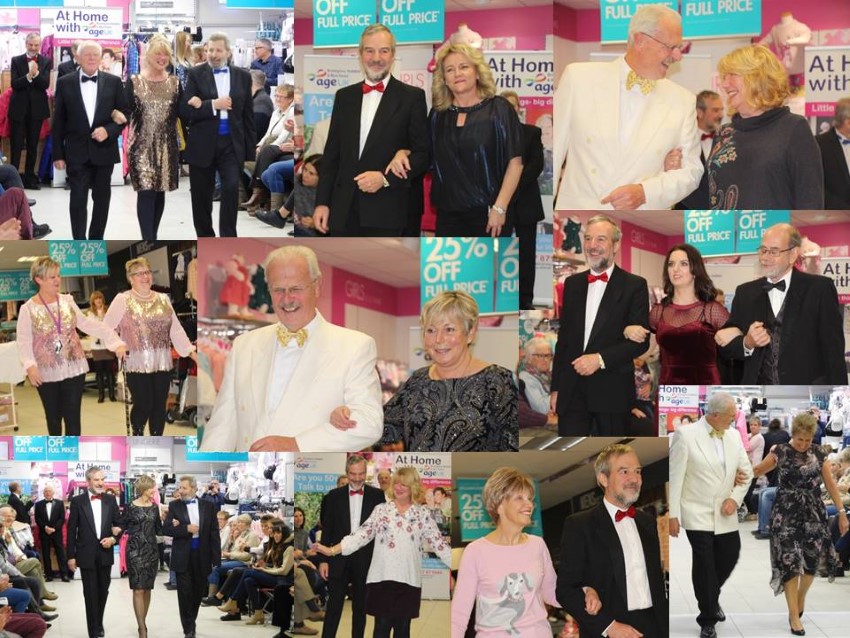 Published on 30 October 2018 10:18 PM
Visitors to M&Co Bromsgrove were treated to a memorable afternoon on Sunday when they experienced a very special Charity Fashion Show in aid of Age UK Bromsgrove, Redditch & Wyre Forest.
The show featured some amazing models (many of whom were making their 'modelling debut' in support of the charity) as well as a special guest appearance by members of Bromsgrove Men In Sheds who, as well as promoting their much talked about 2019 Calendar, escorted the models along the catwalk appropriately dressed in their best Tuxedos!
The event raised an amazing £422 for the charity!
Speaking on behalf of Age UK Bromsgrove, Redditch & Wyre Forest, Jo Hughes said, "I would like to say a huge thank you to M&Co Store Manager Jan Everett and her team for all that they have done to make today happen – I know how much work they have put into event to make it the incredible success that it has been! We would also like to say a huge thank you all of our wonderful models and our supporters! Whilst the event has showcased the latest M&Co women's and children's clothing ranges, it has also enabled us to showcase what we, as a charity, are all about. Age should not be a barrier that stops people from having fun and living the lives that they want to lead – they might just need some extra help and support, which is where we as a charity come in, however we need the ongoing support of the community, and fundraising events such as this, to ensure that we can continue to make a difference".
For further information about Age UK Bromsgrove, Redditch & Wyre Forest, and/ or how you can support the charity, please contact Jo Hughes (Tel: 01527 868855, Email: Jo.Hughes@ageukbrwf.org.uk)