Age UK BRWF's Charity Shops - An update from Age UK BRWF's CEO (1st December 2020)
Published on 01 December 2020 05:07 PM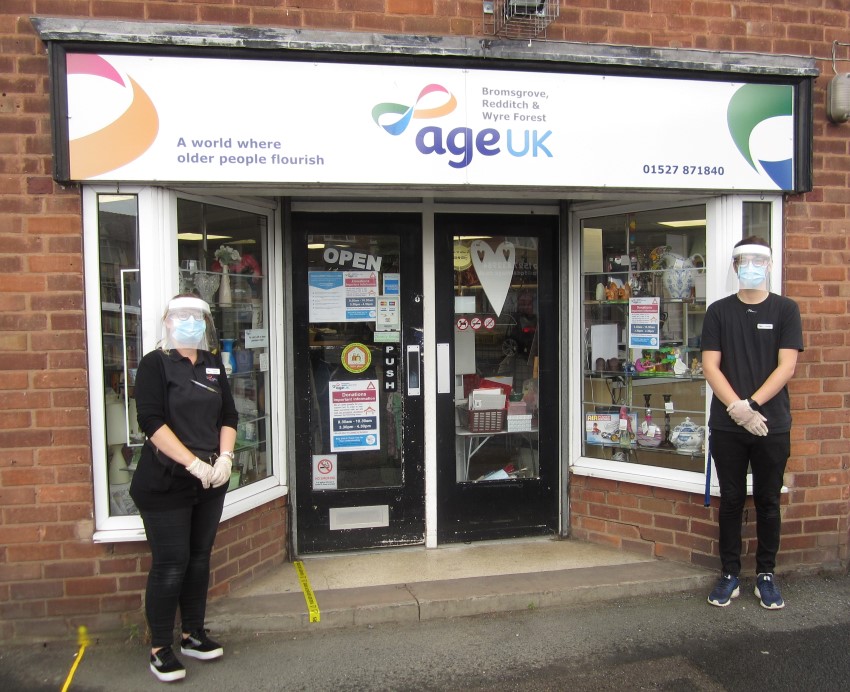 With lockdown due to end this week (and Worcestershire entering Tier 2) I wanted to update you on the re-opening of Age UK BRWF's Charity Shops.
In accordance with Government Guidelines, non-essential Retail (including Charity Shops) can re-open from Wednesday 2nd December 2020.
At Age UK BRWF, we are planning a phased re-opening of our shops, with members of our Retail team returning to the following shops on 2nd December:
To allow for the completion of a deep-clean and the processing of those donations received prior to lockdown, we are planning a return to pre-lockdown opening hours from Thursday 3rd December (for details of each shops opening hours please visit our website).
Restrictions remain in place regarding the receipt and handling of donations. Please can we ask that anybody wishing to donate items to Age UK BRWF first contacts their local shop (phone numbers are listed on our website) and a member of our Retail Team will advise you when and where to take your items.
A further update will follow regarding the re-opening of our Golden Cross Lane (Catshill), Bridge Street (Stourport) and Mason Road (Redditch) shops.
Whilst we are looking forward to customers returning to our shops, our priority remains our community – for details of the measures we have implemented to ensure people are able to shop, work and volunteer safely with us please visit our website.
Thank you so very much for your support and we look forward to welcoming you back!
Age UK BRWF's CEO Sam Humphray (1st December 2020)
Your Age UK BRWF Shop - Helping to keep you safe
Find out more about the changes we have implemented to meet the Government's strict guidelines regarding non-essential Retailers and to ensure that we keep our customers, volunteers and staff safe