Age UK BRWF's exciting plans for a new 'Pop Up' Shop!
Published on 07 January 2022 06:09 PM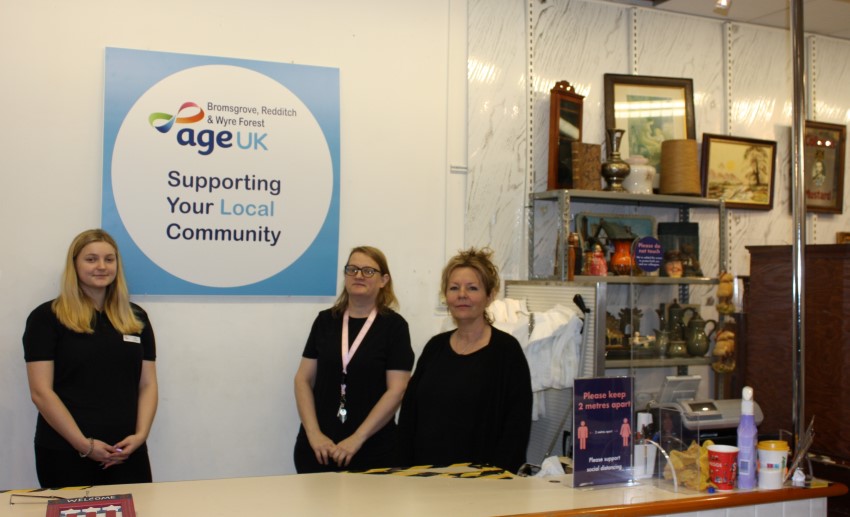 Age UK BRWF is excited to announce that it will be opening a new 'Pop Up' shop in Bromsgrove High Street later this month!
The charity's new store, which will be located at 113 High Street (in the former Dorothy Perkins building), will specialise in good-quality, pre-loved furniture and homeware, as well as offering a range of sustainable and affordable clothing and shoes, books and toys plus those 'vintage items' and other 'great finds' that people have come to expect at an Age UK BRWF Charity Shop.
Speaking about the new 'Pop Up' store Age UK BRWF's CEO, Amanda Allen, said:
"We are really pleased to be starting 2022 with positive news! Whilst we have been able to accept some furniture items at our charity shops and eBay store, we have never had the space to be able to properly develop furniture sales – this 'Pop Up' shop provides us with that opportunity to develop our Retail income so that we can continue developing the support and services that we provide for local older people. The location of the store on the High Street will also help to raise awareness of our work as a local charity. Our shops have always been important 'local hubs' and we hope that 'High Street' will be a vibrant community shop, which is why we are seeking nominations for members of the community to officially open the store."
If you would like to nominate yourself, or somebody you know, to officially open Age UK BRWF's new High Street charity shop later this month, then please complete the following online form. The charity is also eager to hear from anybody that has furniture or household items that they wish to donate and/ or who may be interested in volunteering in the new store.
Furniture to Donate?
Please click on this link if you have pre-loved furniture or household items that you wish to donate to our new store!
Interested in Volunteering?
Find out more about becoming an Age UK BRWF Retail Volunteer and other Volunteering Opportunities within the charity