Bromsgrove Shedders back supporting the community!
Published on 30 June 2022 06:28 PM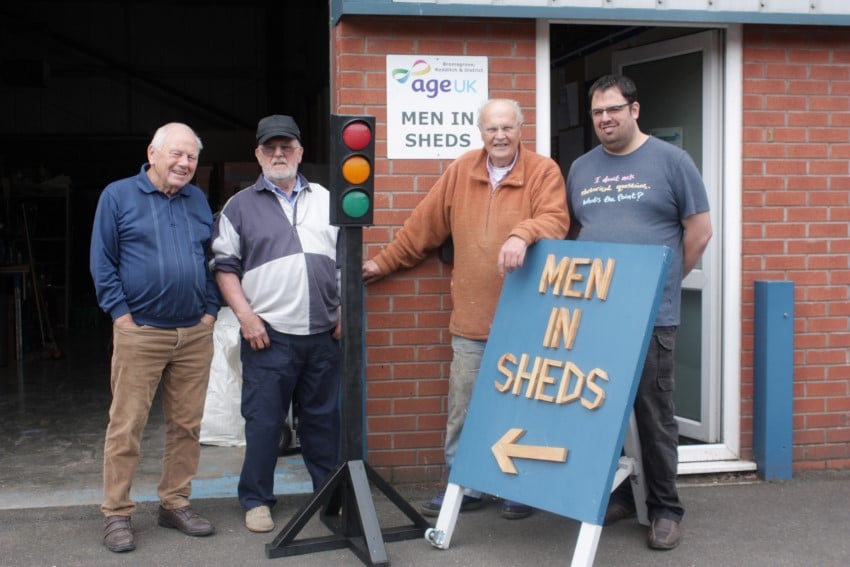 It has been a busy few months for Age UK BRWF's Bromsgrove Men In Sheds, with the Shedders being involved in several community projects, with more in the pipeline!
May saw the installation of a new Community Book Box, made by the Shedders, in Stoke Prior. The Book Box was the idea of local resident Jo Till who said 'I started the Book Box during lockdown to help the village with a bit of community spirit when everywhere was closed. It started with one plastic box that grew to two very quickly! It was a borrow or keep idea with any monies donated being donated to St Michael's Church. It really took off and I thought that it would be wonderful to have something more permanent and better looking than the plastic boxes and Bromsgrove Men in Sheds were on hand to help make that happen!'. The response on social media since the 'unveiling' of the new Book Box has been fantastic, and it is now being visited regularly by people from all over the village!
The Shedders also responded to a recent challenge from Sidemoor Pre-school for set of Traffic Lights. Much to the amazement and excitement of the children a 'fully-working' set of Traffic Lights was recently delivered to the Pre-school which led to this comment from Manager Toni Cooke, 'Thank you so much for the Traffic Lights which Bromsgrove Men In Shed have made for the children, they are brilliant! I know they will really enjoy playing with them on their bikes and also learning about road safety. The staff are already talking about painting road markings and a zebra crossing to the playground to enable the children to extend their play!'
Over the last couple of years we have been reminded of the importance of 'social connection' and a 'sense of belonging'. Initiatives such as Bromsgrove Men In Sheds are such an important part of our communities. Not only does the Shed support individuals (by providing friendship, a sense of purpose and helping to prevent and tackle loneliness and social isolation) but, as these projects show, the Shed also benefits the wider community.
The Shedders are planning another 'Community Open Day' on Saturday 10th September to help raise awareness of, and support for, Bromsgrove Men In Sheds, but if there is anybody that is interested in joining the Shed, please don't wait until then - just pop along to Unit One, Metal & Ores Industrial Estate, B60 4JZ (Monday – Thursday, 10am -2pm) for a chat and a cuppa!
Whilst the Shed is supporting the community, it needs the support of the community to ensure that it can continue. For more information about how you can support the Shed (including details of its annual Shed Share Sponsorship Scheme) please contact Jo Hughes at Age UK BRWF (01527 868855/ jo.hughes@ageukbrwf.org.uk).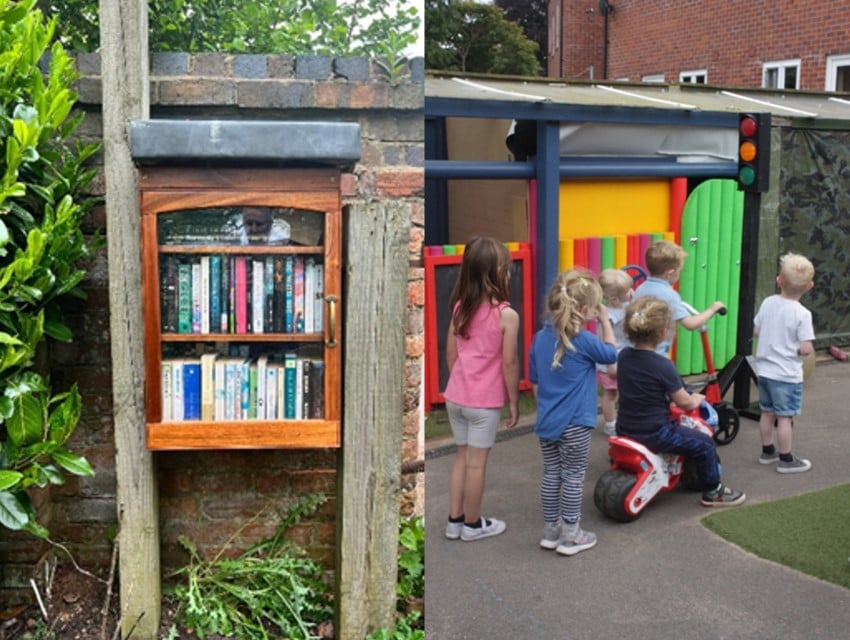 Your Local Shed needs You!
For more information about the annual Shed Share sponsorship scheme and how you can support Bromsgrove Men In Sheds, please contact Jo Hughes on 01527 868855 or email Jo.Hughes@ageukbrwf.org.uk