#MISEasterChallenge - Vote for your Winner!
Published on 07 April 2022 05:05 PM
Voting is now closed - Thank you everyone for your support!
During March, Bunny Planters from the Bromsgrove Men In Sheds #2022EasterRange were delivered to Burcot Grange & Lodge Care Home and Care UK's Chandler Court (along with another location), as part of the #MISEasterChallenge to see who could produce the best decorated planter!
After much creative effort over the last few weeks the planters are complete and are ready to face a 'Public Vote' to find our 2022 Champion!
To cast your vote for your favourite Planter please watch the video above and complete the online form below: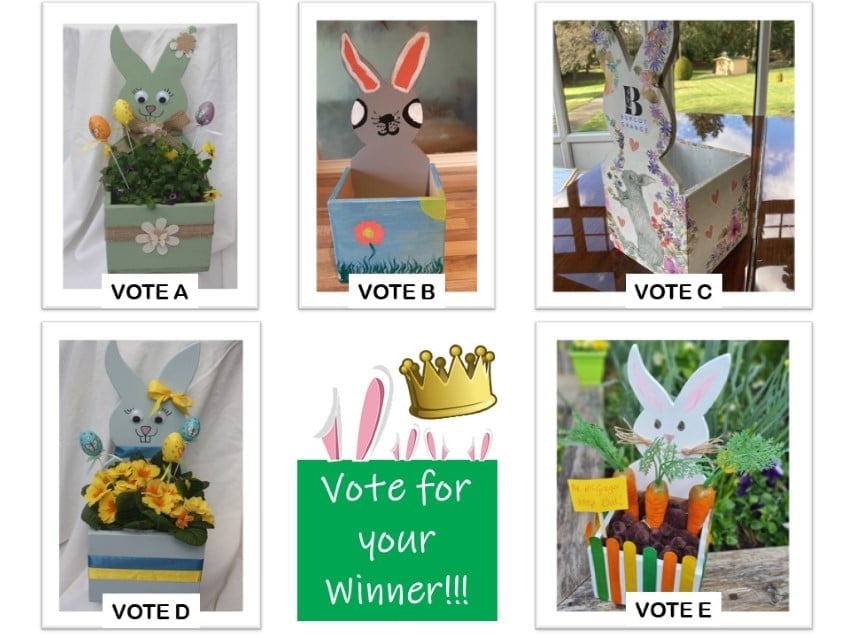 Votes need to be cast by 5pm on Wednesday 13th April 2022 so that the Winning Planter can be announced on Thursday 14th April 2022!
If you would like to get hold of your own planter, or find out more about the Bromsgrove Men in Sheds 2022 Easter Range, please click here. 50% of the donations received for items from the MIS 2022 Easter Range will be given to the DEC Ukraine Humanitarian Appeal.