What does Age UK BRWF mean to you?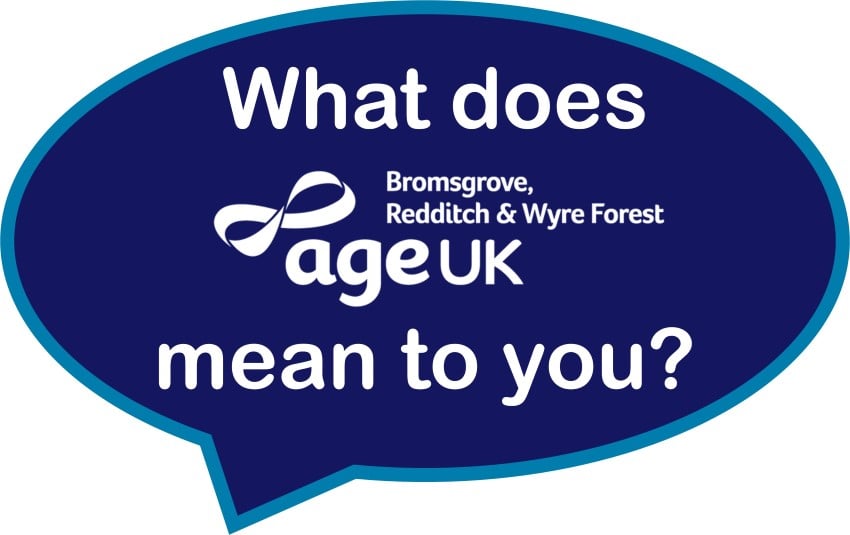 Published on 25 May 2022 08:39 PM
As a charity we are always seeking ways to develop and improve and we are currently in the process of reviewing our strategy and how we move forward after the challenges of the last couple of years.
As part of this review we are seeking the support of our communities to help us to develop a set of simple statements that clearly explain what the charity is looking to achieve and what it is all about.
If you would like to help by us, please could you take a couple of minutes to complete our online survey and share your views about what Age UK BRWF means to you.
If you would like to raise any additional comments and/ or would prefer a paper copy of the survey, then please do not hesitate to contact Jo Hughes at Age UK BRWF (Email: Jo.Hughes@ageukbrwf.org.uk).
We look forward to receiving your feedback!
Age UK Bromsgrove, Redditch & Wyre Forest - Find out more
For more information about our services and activities, and the various ways in which you can get involved with and support us, please contact us on 01527 570490 or email enquiries@ageukbrwf.org.uk