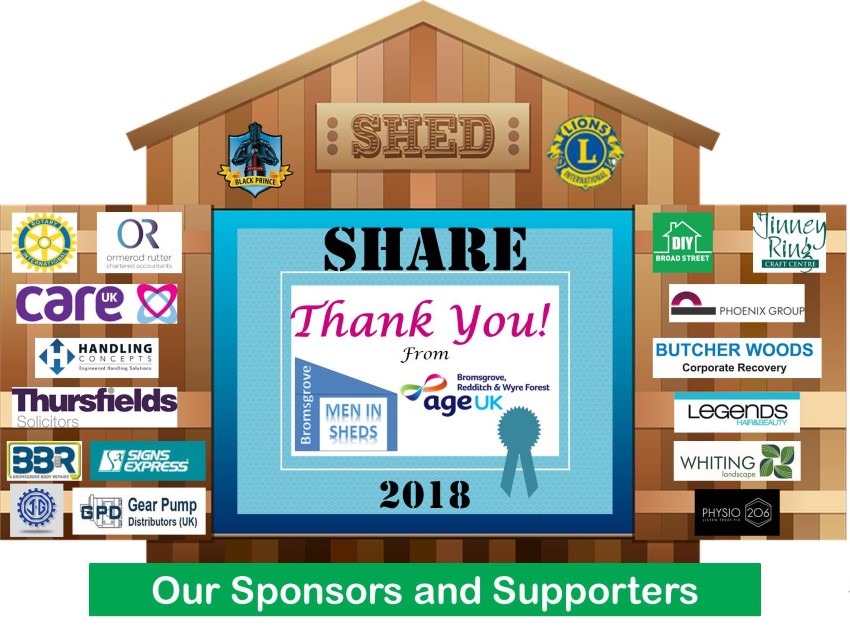 Age UK Bromsgrove, Redditch & Wyre Forest is calling upon the support of local businesses and members of the community to help sustain its Bromsgrove Men In Sheds Group.
To help raise funds to ensure the continuation of this much valued group, the charity has launched an annual 'Shed Share' sponsorship scheme.
For £100, local businesses/ groups/ individuals can sponsor a 'Shed Share' for a year. In return sponsors will receive a Shed Share certificate, as well as having their support recognised in a variety of ways by Age UK BRWF and the Men In Sheds Group.
Find out more about Bromsgrove Men In Sheds and the Shed Share Scheme
Thank you to Liam, Ethan, Chelsea and Patrick from Heart of Worcestershire College for producing this video, in addtion to 'Men In Sheds - A Closer Look'
Your Local Shed needs You!
For more information about the annual Shed Share sponsorship scheme and how you can support Bromsgrove Men In Sheds, please contact Jo Hughes on 01527 868855 or email Jo.Hughes@ageukbrwf.org.uk