Nominate your Age UK BRWF Volunteer of the Year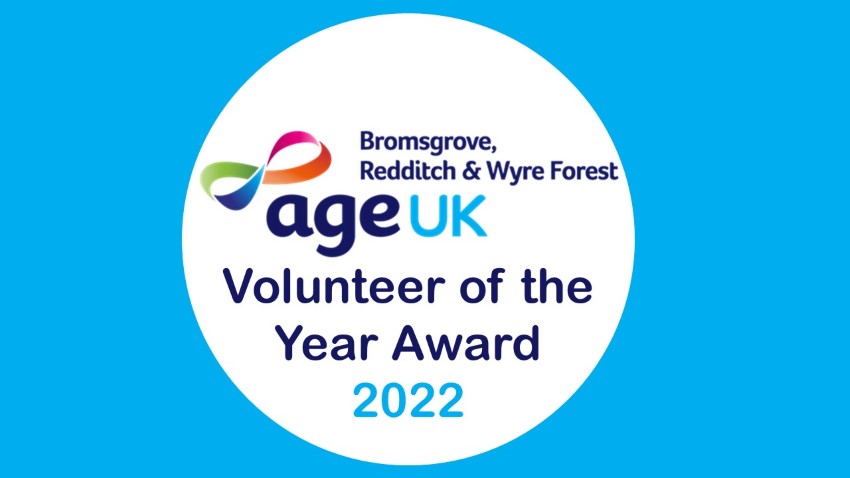 Volunteers are such an important part of Age UK BRWF. Once again, as part of #VolunteersWeek2022, we are launching the Age UK BRWF Volunteer of the Year Award in memory of Sue Davidson who so symbolised all that we are about as a local charity. This award will help ensure Sue's contribution to Age UK BRWF is a lasting one, whilst helping to inspire and recognise others!
How to nominate your Age UK BRWF Volunteer of the Year
This award is open to anyone who would like to nominate their Age UK BRWF Volunteer of the Year (you can nominate more than one volunteer, but please complete a separate form for each person that you would like to nominate)

You can make your nomination using our Nomination Form (which can be downloaded here - copies can also be requested from our Windsor Street office) or by completing the following Online Form

The closing date for nominations is Monday 5th September 2022. Members of Sue's Family, along with our Board of Trustees, will be reviewing the nominations and the winner will be announced in December
We very really grateful to Sue's family for supporting this award and to everyone that makes a nomination.
For further information about Age UK BRWF's Volunteer of the Year scheme, please contact Jo Hughes on 01527 868855/ email: Jo.Hughes@ageukbrwf.org.uk
Get involved - Volunteer with us!
To find out more about our Volunteering Opportunities, call us on 01527 570490 or email: enquiries@ageukbrwf.org.uk