Leaving a gift in your Will is a great way to ensure we will always be there for older people in Cornwall and the Isles of Scilly.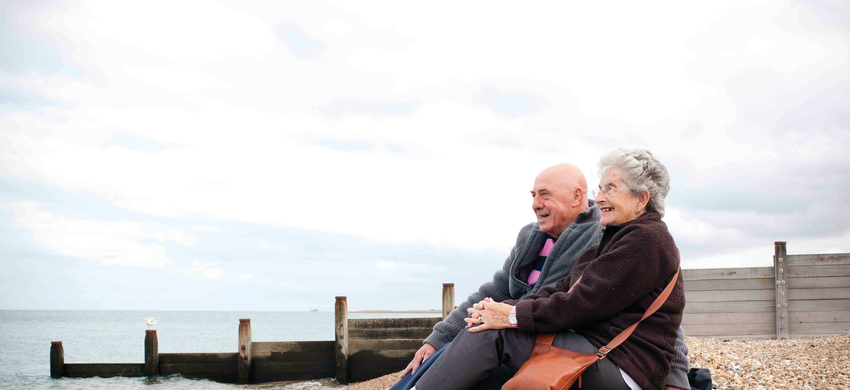 Leaving a Legacy
Leaving Age UK Cornwall & The Isles of Scilly a gift in your will is one of the most valuable and lasting ways you can support us. It costs nothing during your lifetime but will have a powerful impact for many years to come.
Your gift, no matter how large or small, will help improve the health & wellbeing of people in later life.
Will Writing Services
Writing your Will can also provide an opportunity to reflect on the life you have led and the values you hold dear. Writing a will is an important task to tick off life's "to do" list. With more than 60% of the UK's adult population yet to write a will, let Age UK Cornwall & The Isles of Scilly support you to do this. This service offers you a chance to leave a gift to a charity that you have supported during your life, or that has supported you or a loved one.
*We are also able to provide, those who want support, the chance to write or update their Will - we have free and discounted Will writing offers to suit your needs.
Contact us to find out more
If you are interested in our Will writing service or leaving a gift in your Will and want more information, please contact us and we would be happy to talk to you further.
How to leave a gift in your Will
Having a Will and keeping it up-to-date helps ensure that your wishes can be respected. It also ensures that your property and assets benefit people and the causes you really care about.
If you wish to leave a gift to Age UK Cornwall & The Isles of Scilly in your Will, it is important to make sure you include the charity's full name, address and registered charity number. Incorrect information may mean your chosen charity doesn't receive the gift at all, our details are as follows:
Age UK Cornwall & The Isles of Scilly, Boscawen House, Chapel Hill, Truro TR1 3BN
and our registered charity number 900542
We can help if you already have a Will
If you already have a Will and you want to include a gift to Age UK Cornwall & The Isles of Scilly in it, there may not be the need to rewrite it. You can ask a qualified professional or use our Will Writing Service to add an amendment (called a codicil). As a general rule, if the change you wish to make is quite small or simple, you can use a codicil, and if the change is more significant or complex you should make a new Will.
We offer a Will Writing Service - to find out more about this service, please click here
What kind of gift can I leave to Age UK Cornwall and The Isles of Scilly?
You can leave a specific sum of money or an item such as jewellery or a piece of art. Or you can leave a share in, or all of, what's left of the value of your estate after bequests to family and friends have been taken care of. The advantage of leaving a share (also known as a residuary gift) is that it remains the same over time, and you won't need to change your will to keep up with inflation.